Arkansas is a food hub and has many excellent restaurants serving the most finger-licking BBQ!
We have a list of the best BBQ restaurants in Arkansas, with the most amazing food as voted by their regular customers.
The state is known throughout entire America as the natural state as its population is famous for being close to nature.
This trait can be found in most things, like its food, in particular, the BBQ restaurants.
Arkansas shares borders with Tennessee and Texas, and so it takes inspiration from both states.
For BBQ, there is more reliance on a combination of both kinds of meat i.e. beef and pork.
21. Holy Smokes BBQ and Catering in Mountain Home
Mouthwatering mac 'n' cheese with some mouthwatering ribs, don't think we need to say further!
It is a nice, small space, but worth making a stop at.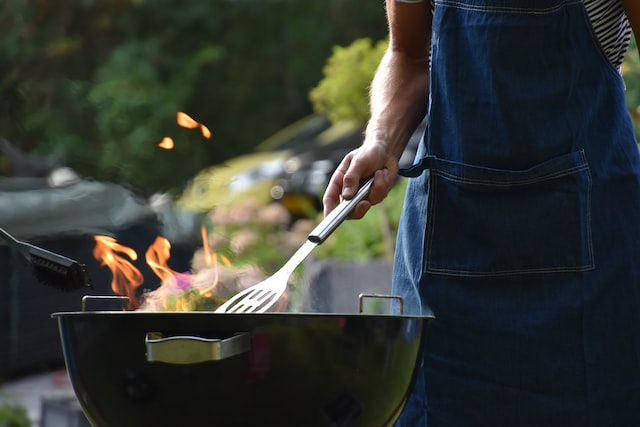 Meat lovers tell the BBQ here is so tender and juicy that you can even cut it with a flimsy plastic fork!
To top it all off is their friendly and hospitable staff, who will make you feel at home with their service.
Holy Smokes Address: 400 Highway 201 N Mountain Home, AR 72653
20. Jones Bar-BQ Diner in Marianna
This one has been serving delicious BBQ since 1910 and is among the most iconic restaurants in Arkansas.
They don't have a menu, rather it is a diner serving pork BBQ sandwiches on Wonder Bread.
It is believed to be one of the oldest black owned restaurant and was also recognized as an American Classic by the James Beard Foundation in 2012.
Their business was not even hit by the COVID pandemic, as they were open and running every day!
Jones Bar-BQ Address: 219 W Louisiana St Marianna, AR 72360                                                                                                       
19. Ol' Bart Southern Eats in Conway
Anything you order at Ol' Barts is the best dish on their menu, because they are that good at what they do!
One of our favorite entrees is their pulled pork and Cajun corn.
They offer mobile catering providing delicious food, personalized planning, exceptional service, authentic presentation and amazing service, helping you build bonds with people and places and create memories for a lifetime to come.
They specialize in Post Oak Style BBQ and Memphis.
Ol' Bart Southern Eats Address:1220 Old Morrilton Hwy, Conway, AR 72032
18. Fat Daddy's in Russellville
Fat Daddy's will serve you the best cheesy potatoes, ribs, brisket, onion rings, fried pickles and what not.
Some people love their chicken and turkey as well, along with the sautéed vegetables which are claimed to be a must have on their menu.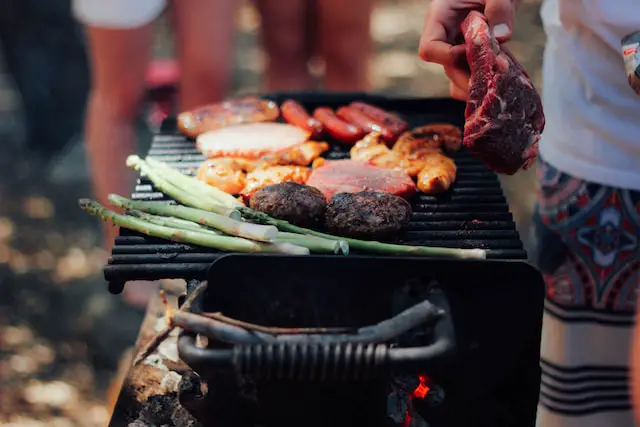 You will find the atmosphere to be very cozy and homey, with great service and friendly staff.
Fat Daddy's Address: 104 North Denver Avenue, Russellville, AR 72801
17. Reid's Hometown BBQ in Booneville
Not only do they serve decadent BBQ but they have amazing desserts as well.
The fried peach pie has all of our heart, and an amazing end to the smoky tangy BBQ!
It is famous for their great service and friendly staff who is ready to help you at all times.
The average price point of their food is also super impressive, considering the quality of food they serve.
Reid's has an enjoyable atmosphere and terrific décor where you will enjoy your food and feel relaxed.
People recommend it for their perfectly cooked sliced brisket, bacon and ribs, and dessert specialties include caramel cheesecakes, peanut butter pie and ice creams.
Reid's Hometown BBQ Address: 42 W Main Street, Booneville, AR 72927
16. Rub'em Tender in Greenwood
There are claims by fans of Rub'em Tender their BBQ has a magic touch to it.
They also particularly recommend the coleslaw and cheese tater as sides.
The sampler platter has brisket, pork and chicken with a side of potato salad and coleslaw–this platter is great for sharing and trying multiple things from their menu.
They serve great value for your money as many have claimed that the food they received was 'beyond too much'.
Rub 'em Tender Address: 3 S. Main St., Greenwood, AR 72936.
15. Suttle's Road Hog BBQ
This family-owned food joint serves some delicious food and kindness to you, as they truly care about what and how are they serving.
You can't go wrong with a place like Suttle's.
Food is outstanding–among their specialties are ribs, chopped beef brisket and BBQ beef sandwich.
You will see the ribs falling off the bone, it's that good!
The tender and tasty BBQ will have you in awe.
Their splendid service and great food, makes Suttle's an amazing experience that you would want to have again and again!
Suttle's Road Hog Address: 2008 W Dewitt Henry Dr. Beebe, AR 72012
14. Sims BBQ in Little Rock
They have lip-smacking BBQ along with a very decadent sweet potato pie, that will remind you of your grandma!
People also swear by its pulled pork sandwich and love the laid back ambiance.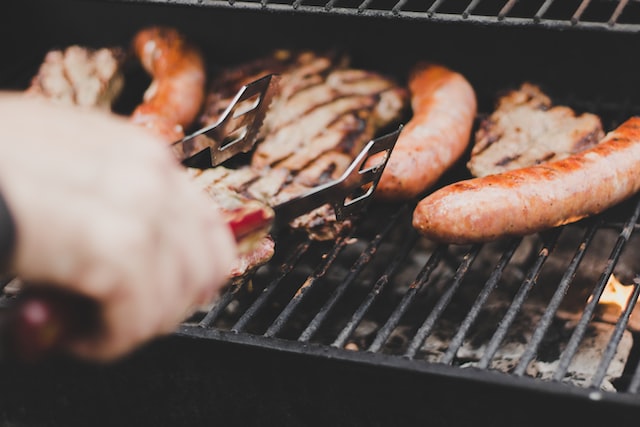 Sims is run by a family and a very hole-in-the-wall kind BBQ eatery.
You can just crash in there with your friends, have a good time with great food, perfect to chill over a weekend!
Sims BBQ Address: 2415 Broadway St, Little Rock, AR 72206
13. Lindsey's BBQ and Hospitality House
Lindsey's is a nice family diner, serving happiness to hungry tummies in the Central Arkansas for quite a few years now.
The variety of food they have is great, and they have something for everyone. Their pulled pork, coleslaw and potato salad are our top favorites.
With great staff, great food and amazing ambiance, Lindsey's is your go-to spot for a chill dinner with friends and family.
Lindsey's understands the true meaning of hospitality!
Lindsey's BBQ Address: 207 Curtis Sykes Dr., North Little Rock, AR 72114
12. Smokin' Joes Rib house in Rogers & Bentonville
The folks grillin' at this one aren't fooling around, as they know their business very well.
They will cook some amazing BBQ in Arkansas, and their hickory smoked goodness is worth a shot!
Ribs with a slice of cobbler, is what you don't want to miss when visiting them.
They have a solid space for BBQ in a spotless and modern rustic environment with a touch of 80s MTV era as well.
The selection of well seasoned smoked meats, and table service is worth mentioning.
The beef rib is on their menu as a daily special at a cheap price, which is impressive!
Smokin' Joes Addresses:
803 W Poplar, Rogers, AR
1204 S Walton Blvd, Bentonville, AR
2504 E Central Ave, Bentonville, AR
11. The Mean Pig BBQ in Cabot
The mean pig has been working quite hard to feed hungry tummies in its area for a very long time.
Chopped beef, smoked ribs, sausage, smoked frito pie and hickory smoked beans—food coma!
The Mean Pig began serving the hickory smoked goodness in 1997, with a vision of providing absolutely fine food to Cabot's fine folks and make them feel at home.
Today, it has been 20 years for Robert and his team since they have been bringing this vision to reality and have hopes of staying the community's part for many more years to come.
Robert holds great reverence for the community he serves and enjoys nothing more than bringing delicious BBQ goodness to the table, with every order he gets.
He aims to bring a smile to everyone who visits his restaurant.
The Mean Pig Address: 3096 Bill Foster Memorial Hwy, Cabot, AR 72023
10. Whole Hog Café in Conway
This restaurant has a very special story attached to it—when its founders entered the World Championship BBQ Contest, they knew that the recipe for ribs they had was something magical.
The judges could not disagree and the team took the 2nd place trophy home!
When they entered the same contest two years later with two teams, they came home with two trophies this time—first place in the whole hog category and second place in the ribs category.
So, when you eat here, know that you are being served by world champions!
Whole Hog Address: 150 E Oak St, Ste A, Conway, AR 72032
9. Nick's Bar-B-Q and Catfish
Recently voted as the best catfish serving place and now being voted as the best for BBQ in Arkansas, Nick's is the place to be!
They have been in business since around 1972, and some people come to Arkansas just to devour Nick's BBQ.
Their specialties include beef brisket, barbecued pork, ribs, sausage and chicken.
They also serve the finest catfish in America, all farm raised.
Nick's BBQ and Catfish Address: 1104 Bobby L Glover Highway, Carlisle, AR 72024
8. Hickory House BBQ in Wynne
Hickory House folks will serve you the best ribs in the area, along with sides that will make your night even better.
Looking for delicious food—head over to Hickory House!
Hickory House BBQ Address: 128 Hwy 64 West Wynne, AR 72396
7. Craig's BBQ in Devalls Bluff
Craig's is a big family favorite for many and serves the best coleslaw you will ever have with your BBQ meal.
When you order at Craig's, you will be asked if you would like to have mild, medium or hot—and each one has great flavor to it.
Even medium is quite spicy with a very pleasant punch of flavors packed in it.
If you are looking for recommendations for what to eat at Craig's—the favorites on their menu include the BBQ pork sandwich, ribs, BBQ sandwich, polish sausage and sweet tea.
Pay this one a visit and enjoy your evening!
Craig's BBQ Address: 15 W WALNUT St, De Valls Bluff, AR 72041
6. Cunningham's Barbeque in Atkins
Arkansas history has a special part played by the Cunningham family—they came to Arkansas in the 1880s from South Carolina looking for a home and settled near the Arkansas River Valley.
The family raised livestock, farmed and built a strong community in the area.
Their tradition of BBQ began with a BBQ cook off with their neighbors, and there was no going back.
The secret and special Cunningham BBQ sauce has been running down generations since then, for over a 100 years.
They are still thriving and going strong in Arkansas, doing what their ancestors had been doing and serving amazing BBQ to the hungry folks of the area.
Cunningham's BBQ Address: 504 N Church St, Atkins, AR 72823
5. 2 Dudes Food Joint in Alma
Brisket, pulled pork, baby ribs, jalapeno sausages and chicken—they are doing it all with some fantastic flavors for you in Alma.
Their service and food, both are outstanding, pay a visit and you will surely love 2 Dudes.
2 Dudes Address: 5910 Alma Hwy , Van Buren, AR
4. Wright's Barbecue in Johnson & Bentonville
Going back to the old school open flame method, on a pit with 100% wood fire. Yes, this is pretty simple yet quite tricky!
Wright's have a firm belief that the only way to achieve flavor and tenderness in a real BBQ is going through the old method.
This may even be a life changing BBQ experience for you when you visit them and experience it—they are acclaimed to have changed a lot of lives here in Arkansas!
Wright's Barbecue Address:
2212 Main Dr, Fayetteville, AR 72704 (Johnson location)
208 NE 3rd St, Bentonville, AR 72712
3. Mcclard's in Hot Springs
Mcclard's BBQ in Hot Springs is named as one of the best ones here.
They began their journey in 1928, and the family has been in the business since then.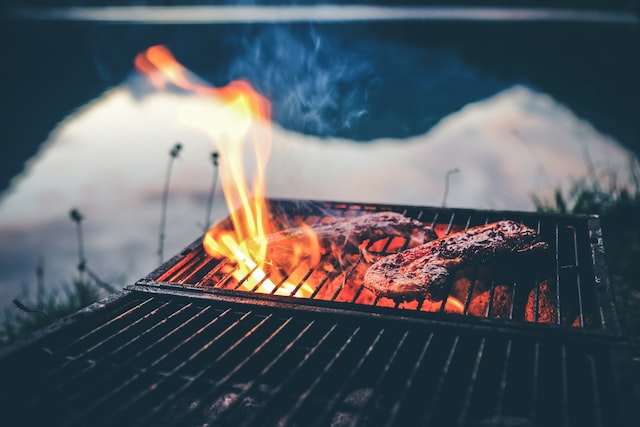 They will get the best quality cuts and the best ingredients, to make the best portions for you.
Their side dishes are also prepared every day in the restaurant just like their great grandfather did.
McClard's Bar-B-Q Address: 505 Albert Pike, Hot Springs, Arkansas 71901
2. Pig-n-Pepper BBQ in Alma
When looking for an excellent BBQ meal, head over to Pig n Pepper in Alma and grab some brisket sandwich and fries—it is amazing!
They smoke their briskets to perfection, with no disappointment ever!
Pig-n-Pepper Address: 214 US-64 Alma, AR 72921
1. Vincent's Road Hog BBQ and Catering in Conway
Vincent's makes a lot of great stuff—from great BBQ to their amazing ribs and pulled pork sandwiches.
Hickory BBQ over a hickory wood fire pit, with the best sides and sauces made from scratch—that's what you are looking for!
Vincent's began serving in 2008 with only a catering trailer that served friends and family over weekends only.
The first brick and mortar building was opened up in Nov 2017, in Morrilton from where they moved to the current location in Conway in 2019.
Vincent, the owner of the eatery had a passion for cooking as a child and began hitting the stove at 15.
He got a graduate degree in culinary as a certified chef.
Having worked as an Executive Chef and Sous Chef in multiple restaurants, hotels and country clubs across the country, he found a passion for smoking meat and BBQ.
Since then, he has been doing it every day for his customers, making amazing food with specialty sauces and sides, making hungry tummies happy.
Vincent's Address:
2850 Prince Street, Conway, AR 72034