The Natural State is known for its vast collection of lakes, rivers, and freshwater bodies but it's a completely landlocked state, at quite a distance from any coast.
Locals love to indulge in seafood so there are some great seafood joints in Arkansas.
From shrimp, crawfish, and tons of different fish to crabs, local restaurants serve many fresh and flavorful seafood dishes.
Among them, Crab legs are a specialty many people thoroughly enjoy. 
In fact, many people travel from all over to try out crab legs from the places listed below.
They are simply that good here!
Dondie's White River Princess Restaurant
Open only on Thursday through Saturday and also on the first Sunday of the Month, this Des Arc seafood restaurant is highly sought after and often requires waiting in line. 
But that just goes to show the quality seafood they serve.
Dondie's White River Princess Restaurant is primarily a seafood restaurant that also serves some mean steak and bbq.
Built in a two-story riverboat-designed building complete with a small "deck", the restaurant has a unique and eye-catching location.
It also has outstanding waterfront views of the White River.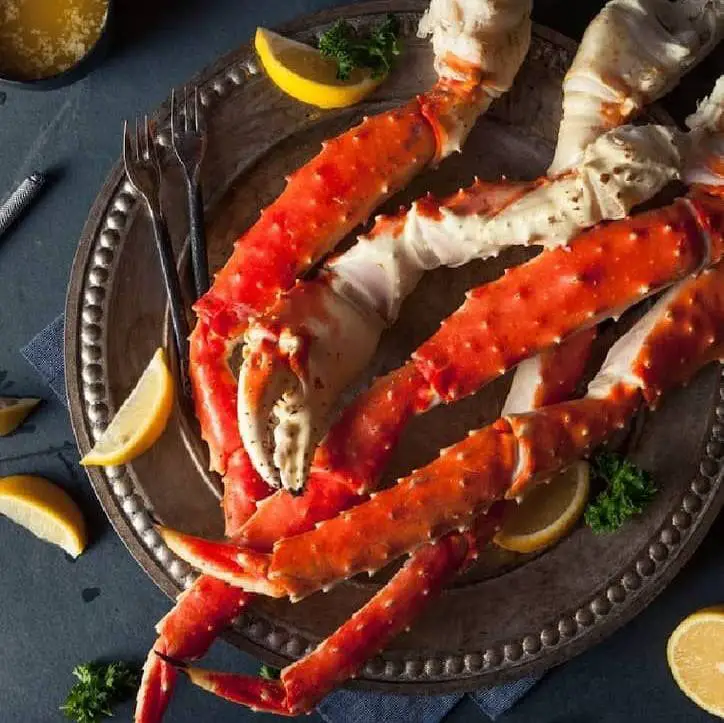 It is one of the best places to get crab legs in Arkansas!
This place serves delicious crab legs by the pound which you can order for dinner any day.
The buffet here is very popular, and it includes, catfish steaks and filets, fried chicken tenders, boiled or fried shrimp, with sides of coleslaw, potato salad, hushpuppies, and a variety of salads.
They also offer an extensive selection of desserts if you are up for it after their amazing seafood feast.
The service is great!
The waitstaff is friendly and professional as well, so the complete experience is more pleasant.
Address: 203 E Curran St, Des Arc, AR 72040-9313
Fisherman's Wharf
Fisherman's Wharf is a great place to stop by for a meal on a day out at the Lake.
You can enjoy the panoramic views of Lake Hamilton and the pleasant weather while seated at the tables on the patio.
Or if the weather is too hot, there is also indoor seating.
Lake Hamilton delivers a charming background to your meal. 
You can watch the boats sailing across the crystal clear waters of the lake or feed the geese, ducks, and turtles while waiting to be served.
Or keep the kids engrossed while eating-It is a great place to eat out as a family.
This family-owned restaurant has been open since 2001 and has over twenty years of experience perfecting its recipes, serving guests, and turning them into regulars.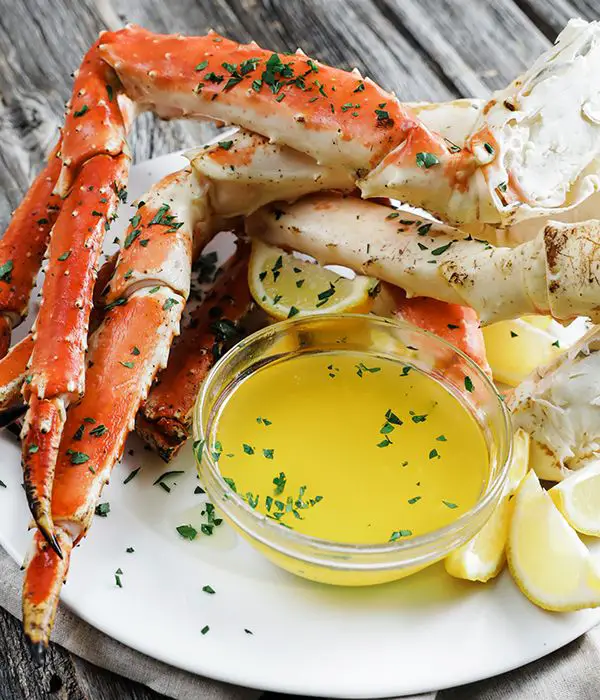 You can enjoy their decadent crab legs sold by the pound which are affordable and delicious.
They are open Tuesdays to Sundays but unfortunately, do not offer reservations.
If you're planning to visit with a large party, the earlier you arrive the better.
Underwater Seafood
As the name suggests this is a nautical-themed restaurant that serves some of the most mouthwatering variety of seafood available in Arkansas.
However, what sets it apart from others is the generous portions served here.
They call themselves the "home of the jumbo crab".
Each cluster of crab legs is big enough to fill up an entire platter!
Their most popular menu items include The Captain, The Anchor, The Admiral, The Skipper, and The Shipmate.
Each of them is a combination of crab legs or shrimp with sides of potato, sausages, eggs, corn, some sauces, and such.
These package deals are of varying serving sizes and price points.
Be sure to check out their seafood potato and seafood pasta which are some favorites at the restaurant.
One thing is for sure, if you eat here you're going to leave with a full heart and a full belly!
Address: 916 S Cherry St, Pine Bluff, AR 71601
Sandra Rose Kitchen
Like your crab legs with a little kick to them? 
Try Sandra Rose Kitchen, a food truck in Little Rock that serves the juiciest and buttery crab legs, well seasoned with a Cajun flair.
Sandra's special Ragin Cajun Sauce is the secret ingredient that has crab legs bursting with flavor.
Eat My Catfish
If there is one thing that this Benton diner ensures it is quality ingredients.
They source farm-raised catfish, shrimp, and crabs, and fresh, free-range Arkansas chicken grown with no hormones and non-GMO to prepare their dishes.
They serve ingeniously flavored quality ingredients. Their dishes are well seasoned and the sides are mild enough to offset the spicy kick of their extensive collection of entrees.
They have a huge seafood menu that serves everything from their famous Catfish, shrimp, Po'boys, and also chicken.
It is clear that all their recipes are carefully crafted, from classic menu items to some with a more modern twist.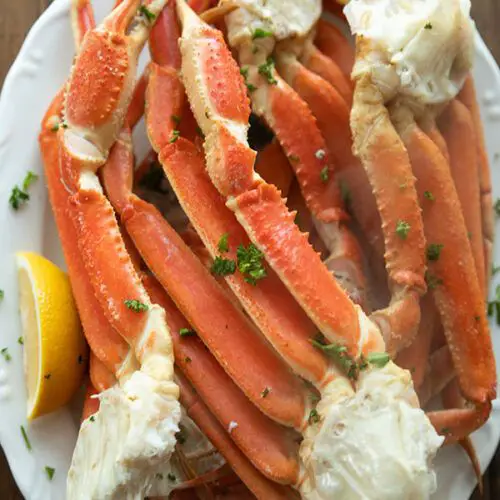 They even have a kids' menu.
And finally, to round off your meal they also serve dessert.
You can choose a pie of apple, peach, strawberry, chocolate, or coconut flavor and for only two you can add on ice cream.
Overall, this place is amazing, the staff is sincere and helpful; the food is phenomenal; the service is quick and the prices are decent for the quality they serve.
Address: 1205 Military Rd. Ste 7 Corner of Sutherlands Shopping Center, Benton, AR 72015-2918
Flying fish
Flying fish is one of the most frequented Cajun Style seafood-serving eateries in Little Rock. 
And for good reason.
Their menu is massive and offers many Cajun and American-style seafood dishes.
Their menu includes Appetizers such as Crawfish Chowder, Lobster Stew, Jalapeno chips, Crispy shrimp, and salmon or chicken salads.
Entrees such as Grilled Tilapia or Shrimp Tacos, and a vast selection of fiery and flavorful po'boy loaves.
Their seafood baskets, Grilled platters, and Boiled platters provide more variety as well.
As for crab legs, they are exceptionally well-seasoned and buttery snow crabs.
This place also sells crab legs by the pound as is standard practice.
Everything is made from excellent quality ingredients and served hot.
The tartar sauce and cocktail sauce served on tap enhance the taste exponentially!
The service is prompt, and the staff is friendly. 
If you're in Little Rock or close by you have to visit this place at least once.
Of course, you will keep going back after that!
Address: 511 President Clinton Ave Little Rock, AR 72201