It is an unforgettable hiking experience in the Northwest Arkansas!
It's one thing that should definitely be on your travel bucket list.
Northwest Arkansas is popular for its scenic beauty and striking terrain-no wonder that people visit to hike here from all over the world.
Among the locals, it is a favorite spot as well, so get ready to get your adventures started: Pack your bags, and get your cameras out and head over to hike on the best trails in Northwest Arkansas!
Fossil Flats Trail
This trail has a flat exposed rock in its creek bed, lending the trail its name as well.
You can clearly see many fossils exposed in the creek bed here, and there are evidences of creek views, early settlers and big rock formations as well along the trail.
Riders get a choice to make rides of 2.4, 4.2 or 6 miles long with their difficulty increasing with each mile.
Arkansas Fossil Flats can be found at:
11333 West Arkansas Hwy. 74
West Fork, AR 72774
GPS: 35.784433, -94.2452
Whitaker Point Trail—Near Deer, Arkansas
One of the most iconic Arkansas hikes is perhaps the Whitaker point trail.
A part of this trail follows along a huge bluff line and ends with the Whitaker Point, which is also called the Hawksbill Crag.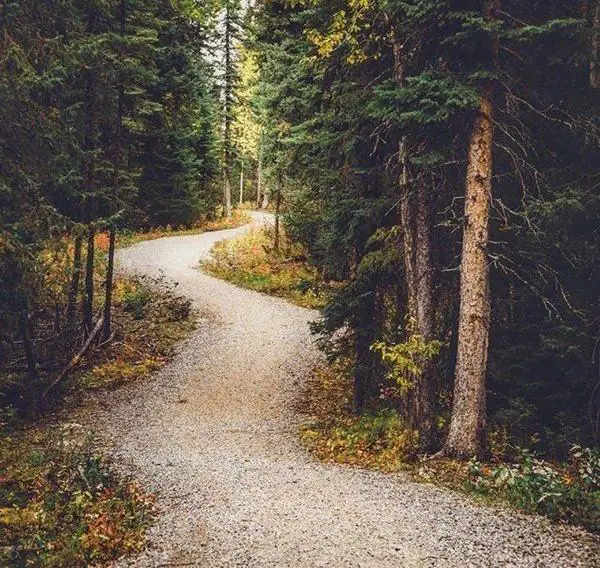 It is highly recommended by hiking enthusiasts and marked as a must do by many.
Whitaker Point Trail can be found at:
Co Rd 406
Kingston, AR 72742
Pedestal Rocks and King's Bluff—near Sand Gap
Pedestal Rocks and King's Bluff are basically two hikes with a common trailhead, with a short shared section of the trail.
This trail offers incredible bluff lines having pedestal rocks as well, as the name suggests.
Incredible bluff lines are followed atop the King's Bluff and also includes the King's Bluff falls.
Pedestal Rocks and King's Bluff can be found at:
GPS: N35 43.488, W93 01.507
Mt. Sequoyah Woods Loop
Meandering through the densely wooded and occasionally rugged undistributed forest, it is a natural trail at the eastern side of Mt. Sequoyah.
You can find information kiosks near trail heads along the Happy Hollow Road and Williams Drive. You will also find a picnic area just at a short distance from the trailhead along the Happy Hollow Road.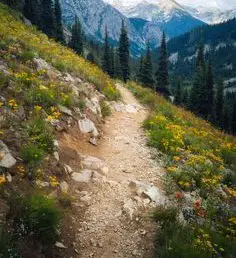 Also, you can find a parking along the Paddock Road.
The trail heads are accessible right from the Williams Drive at the northwest corner of the property and from the Happy Hollow Road and Paddock Road at the southeast corner of the property.
You can find Mt. Sequoyah at:
5 N Happy Hollow Road
Fayetteville, AR 72701
Mt. Kessler Loop – Fayetteville
The loop of Mount Kessler is 6.7 miles long, a trail at the southwest edge of the Fayetteville.
Kessler Mountain is the quickest to reach for most people, from among the five trails mentioned here.
It is also connected to the Razorback Greenway now, so you can reach the trailhead just on a bike as well, very easy!
An old growth forest reaching 1856 feet over the sea level, Kessler is great for mountain biking and hiking with a lot of good news present at the mountain's backside as well.
You can find the Mt. Kessler Loop at:
3087 Wc 200
Fayetteville, AR 72701
Yellow Rock—Devil's Den State Park
Yellow Rock has a National Recreation Trail, where its users will hike up to a 300 feet elevation and reach to one of the best views they can experience in the park.
At the top of the Yellow Rock is an unbarred view of the Lee Creek valley, along with the remaining trail. 
When visiting, you also get to enjoy interesting rock formations, cedar glades and first structure built in the park.
You can find the Yellow Rock Devil's Den State Park at:
11333 West Arkansas Hwy. 74
West Fork, AR 72774
GPS: 35.782067, -94.24695