Tomatoes are known as the staple fruit that everyone has in their kitchen. 
Mainly because it goes along with every dish, whether it is a meal or just a small snack. 
From salads to pasta, everything tastes better with tomatoes in it.
But very few people are aware of the actual benefits tomatoes offer.
First up, tomatoes have antioxidants, called lycopene, that strengthen the immune system. 
That means you automatically have a stronger resistance to diseases.
Because of the same antioxidants in tomatoes, you have a lesser tendency of getting Alzheimer's. 
This antioxidant prevents neurodegenerative diseases from affecting you. 
Because of lycopene, all the metabolic syndromes are fought in your body. 
Metabolic syndromes include heart diseases, diabetes, etc.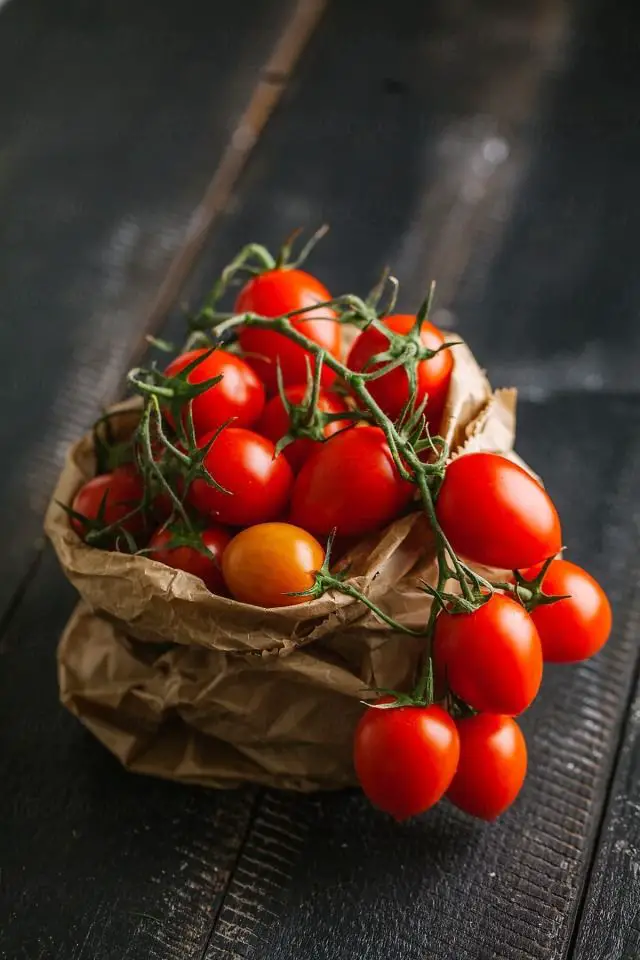 Because of other antioxidants present in tomatoes, the cancer properties in your body are fought. 
Research has shown that tomatoes reduce the chances of prostate cancer.
Another antioxidant named lutein existing in tomatoes strengthens the eyesight.
Along with this, lutein also protects your eyes from the blue light on your screens.
Last, tomatoes also benefit your skin. 
They do not exactly replace sunscreen but; they repair your skin cells and the sun damage on your skin. 
With so many benefits packed in tomatoes, it is best you grow them in your garden so that you can never run short on them!
Some of the best tomatoes to grow in Arkansas
The first are Roma Tomatoes.
These tomatoes are perfect to grow in your small garden or even indoors in just 50 days. 
Just steer them clear from pests, insects, or a soaked, damp environment. 
You can dry out and store Roma tomatoes or also use them for your salads or delicious tomato pastes.
Next up, is Brandywine Tomatoes; grown in 80 days and great for the summers and the heat.
If you grow Brandywine tomatoes anywhere near the cold, they will not survive.
It is best to grow Brandywine tomatoes in small pots.
Following them are Early Girl Tomatoes. 
These tomatoes are perfect for growing in the cold of Arkansas. 
They take up to 50 days to fully grow.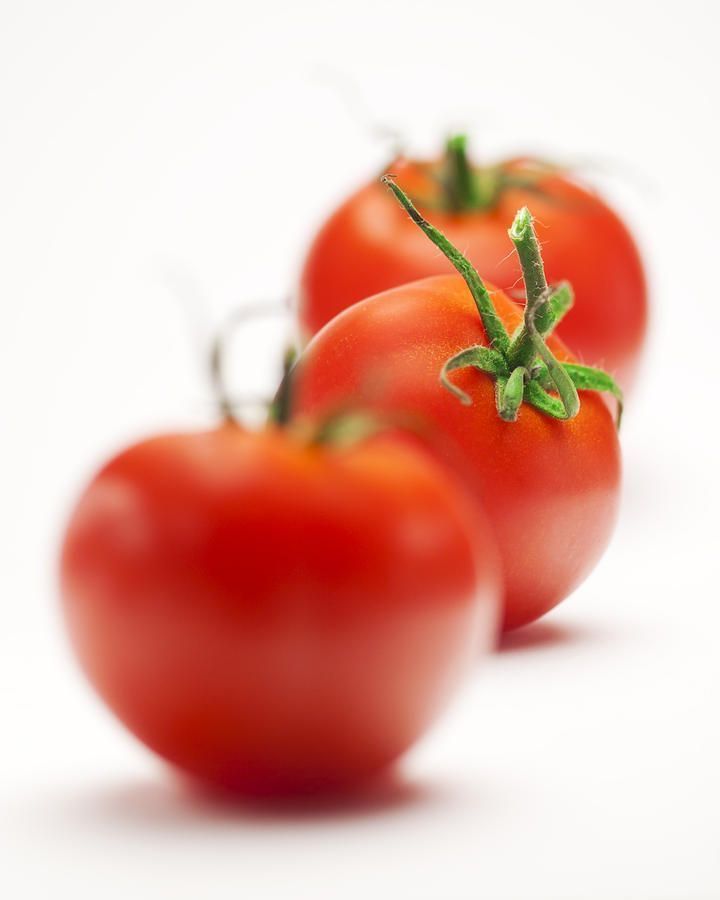 It is recommended that you make sure your Early Girl tomatoes are clear of any pest attack or any sort of water or rain.
Moving on, we have the beefsteak tomatoes.
These tomatoes enjoy the summer heat more than you think, and take 50 good days to grow.
These tomatoes are not too stubborn and can even grow on window sills or bad-quality soils.
However, beefsteak tomatoes are a fan favorite for pests and insects, so be careful while planting them!
Adding up to the list are grape tomatoes. 
These small, grape-sized tomatoes take 60 days to grow and appreciate summers so sow them around that time. 
However, you can sow them as late as November as they survive almost all year round.
Birds, squirrels, chipmunks, rabbits, and any sort of animal that enjoys nibbling on plants have the possibility of destroying your delicious grape tomatoes.
Last up, are celebrity tomatoes. 
It is recommended that you grow these tomatoes in early spring when the weather is pleasant. They can mature in about 70 days.
However, remember that shade can kill your tomato plant as they like the sun. 
Birds and rodents can also kill your plant so do not forget to get a rodent spray.
What is the best time to grow healthy tomatoes in Arkansas?
Rightfully so, the time to grow each tomato will vary depending on the plant but a generalized time to plant tomatoes is stated below.
Most tomatoes can grow in April.
In northern Arkansas, grow your tomatoes in late April.
In south Arkansas, sow the seeds for your tomatoes in early April.
For central Arkansas, you are recommended to grow your tomatoes in mid-April.
You can progress to plant your tomatoes to summer from fall but keep in mind that most tomatoes prefer temperatures about 50 degrees as they can not survive extreme cold. 
If you notice a frost coming in or any sort of rain, bring your plants indoors or cover them.
The question is, what are the top 3 tastiest tomatoes?
The best tomatoes are those that contain just the right amount of sweetness, sugar, and sourness.
The best tomato in taste is the Brandywine tomato. 
These tomatoes are as juicy as they could get and also big, so you can store some in your fridge too if they are left.
The second best tomato is the Cherokee Purple tomato. 
These tomatoes take 70 days to grow and are supposed to be planted after the cold goes away. 
The third best tomatoes are Cherry tomatoes. These sweet tomatoes are perfect to put on top of your salads; they taste great and also look great as garnishing.
Find it hard to grow tomatoes? Here are the easiest tomatoes to grow.
It can be very difficult to have a passion to grow your own plants, especially if you have a hectic schedule. 
But the tomatoes listed below require little effort.
First up are the infamous Cherry tomatoes.
They take around 50 to 60 days in total to grow. 
They grow best in sunlight and warm temperatures. To be specific, around 20 degrees minimum. 
They need water and rich soil to grow as healthy as ever. 
Up next, are Subarctic tomatoes. 
These tomatoes take 55 to 68 days maximum to mature and they need a good amount of sun to grow. 
The third are Glacier tomatoes. 
These need 6 hours of sunshine per day and are usually sown when the last frost has vanished. 
Top 2 states with the best tomatoes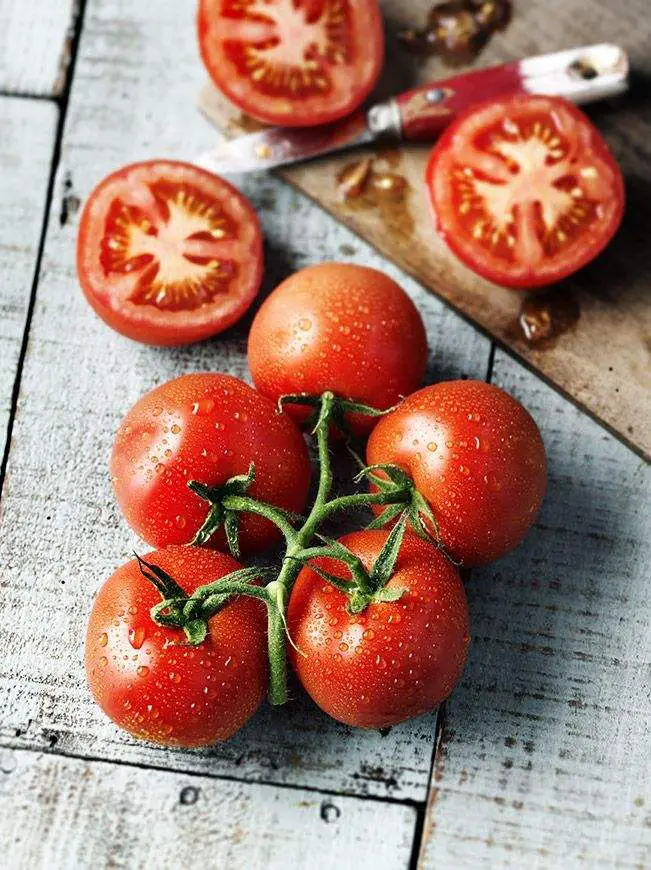 California is the top state that grows over 200,000 tomatoes in one year. 
They sow the seeds from January to late June and harvest them from July to early October. 
California also produces almost one-third of the world's tomatoes. 
Since the temperatures there are ideal, the best tomatoes grow there. 
50% of the United States tomatoes are grown in Florida. 
They produce fresh tomatoes that are grown from October to June per year.