Arkansas is a state full of nature and related activities-This means you can never be bored if you visit Arkansas.
Arkansas has all kinds of sports, from amateur level to adrenaline-rushing adventurous sports which you can enjoy safely and perfectly.
Dangerous and thrilling sports are of course not for everyone especially the faint-hearted and to make them safe even for adventure lovers, Arkansas has issued several laws and regulations to ensure the safety of everyone.
Cliff diving is a popular sport in the state of Arkansas as you can find many spots all across the state.
The state is filled with multiple cliffs that offer different thrilling levels of cliff diving. 
Some are so dangerous that they have been declared illegal for cliff diving!
Is cliff diving a safe sport?
Cliff diving is not a safe sport as even a jump from a small-height cliff can be fatal for the person.
Before opting for a location for cliff diving, make sure that you have done proper and thorough research to find out all details of the place including water depth, legal laws regarding the area, rock condition under the sea, and popularity among people.
A detailed survey is essential before deciding on a place to cliff jump.
Cliff jumping is a dangerous sport and must be performed with great caution and under supervision to avoid any mishaps.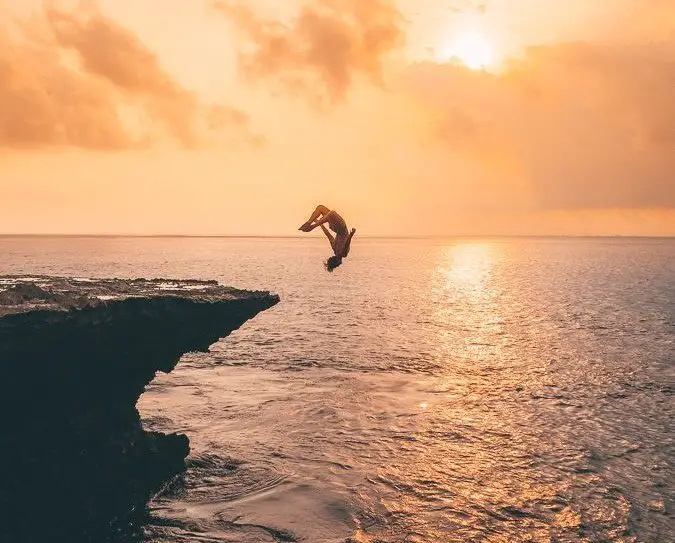 Serious injuries are common in cliff diving even if you are fully prepared for it; therefore, it is best if you take all necessary precautions before cliff diving.
Cliff diving is definitely not for the faint-hearted as cliff diving can even take away life if the person is not careful.
Cliff diving should never be done to win a dare or bet because your life is more important and valuable than a small bet.
Just to prove yourself as brave, as you are risking your life, it is best to act sensibly and save yourself from a disability or even loss of life. 
Is it legal to cliff dive in Arkansas?
Cliff diving is a popular and legal sport in Arkansas. However, not every location is legal.
Arkansas is densely scattered with cliff diving locations that offer the perfect place to jump off and let the adrenaline rush in.
But many of those places are declared illegal by the state because they are too dangerous for cliff diving.
Some locations are legal for a certain season and are banned for other seasons depending on the tide level.
If a location has lots of underwater rocks, the location is declared unsafe and many such places are banned for cliff diving.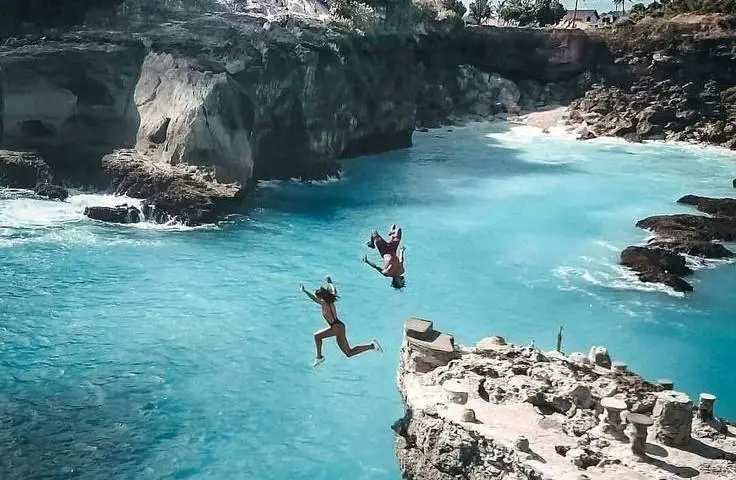 Even then, if you plan to visit any such illegal location, the state will charge you for breaking the law and you may have to suffer serious consequences.
There are some locations that are perfect for cliff diving but are illegal because they are private property and anyone cannot just barge in to enjoy a sport.
So it is best to carry out a detailed survey or contact concerned personnel to get relevant information and then plan out cliff diving at a 
location.
Where can you go cliff diving in Arkansas?
Arkansas is sprinkled generously with cliff diving locations and some are truly a spellbinding place to visit and enjoy this thrilling sport. Some of the most amazing locations include:
Jack creek in Ouachita National Forest is a hidden gem for cliff divers. 
1. It is the perfect and safest spot to get your adrenaline rushing before you jump into the calm green waters. 
It is easily accessible and has plenty of facilities to entertain the tourists and make their stay easier and more comfortable.
You can visit it from May till November and enjoy the perfect cliff dive.
2. Cossatot Falls, in the Ouachita Mountains is an amazing but dangerous spot for cliff diving. 
The difficulty level of the area has been given a Class II to Class IV rating. 
This means that you must be a well-practiced cliff diver if you choose this location.
The fast-flowing river and 33 feet drops can be really challenging even for regular cliff divers.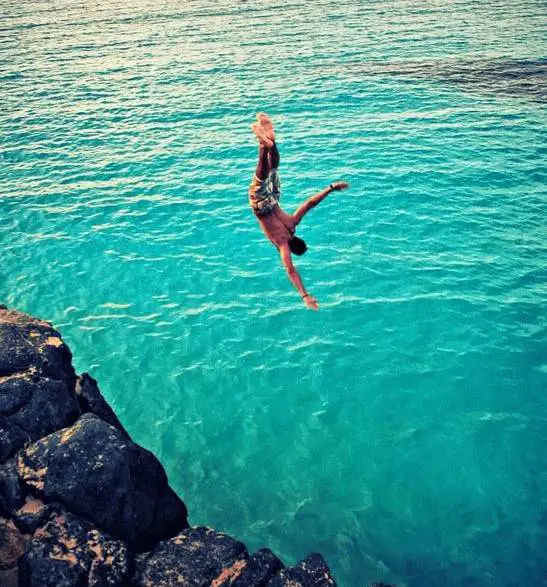 3. Greers Ferry Lake is a reservoir built because of the Greers Ferry Dam and is a perfect spot for cliff diving enthusiasts. 
The calm lake and gorgeous drops are the best locations to enjoy safe cliff diving.
4. Another lake formed because of a dam is Lake Ouachita which is a popular tourist destination.
This perfect nature spot is a hub of many recreational and thrilling activities including cliff diving. 
You can also enjoy many other water sports at this location.
5. Blue Hole Quarry is an amazing location for cliff diving but sadly it is not legal as it is on private property.
So if by any means you can have access to it, you can get the best experience of cliff diving here. 
Final Thoughts:
Arkansas is popular for its nature and the thrilling sports activities it offers.
Cliff diving is one such popular sport that is thrilling, adventurous, and dangerous at the same time.
Arkansas has many safe cliff diving locations where you can let the air rush in and take a plunge into the glistening water below.
But, there are quite many locations where cliff diving is extremely dangerous and some are even declared illegal for cliff diving. 
So whichever location you decide for cliff diving, make sure that you are well prepared for it.