Arkansas is home to some of the unique and beautiful wonders of nature. 
From springs to forests, mountains and rivers, and everything in between, Arkansas has it all.
The state of Arkansas has many large and small towns that are a complete package for travel and nature enthusiasts.
Hot Springs and Eureka are two such towns that are unique on their own and have some mind-blowing sceneries, nature, entertainment facilities, and more. 
It is often a passionate debate about which town is the best for spending vacations because for some, Hot Springs is the ultimate destination whereas some find Eureka more serene and the best place to unwind during a vacation.
Let's get into the details of some facts which can help you decide your next destination spot.  
Is Hot Spring or Eureka Spring better?
Declaring one as a better option than the other would be wrong for both gorgeous towns.
Each of the towns has its unique feature and distinct attraction that attracts different tourists towards them. 
If you are a lively person and looking for a place close to nature but not distant from the usual entertainment and city life, Hot Springs is the place you are looking for.
And for nature lovers who love a peaceful time, away from the mundane urban life, Eureka is the ultimate place to be.
The quaintness and serenity you can find in Eureka are unmatchable but the facilities that you can enjoy at Hot Springs are a major attraction.
Eureka is a historic town that dates back over 150 years and which is why you will feel a rustic touch all over Eureka.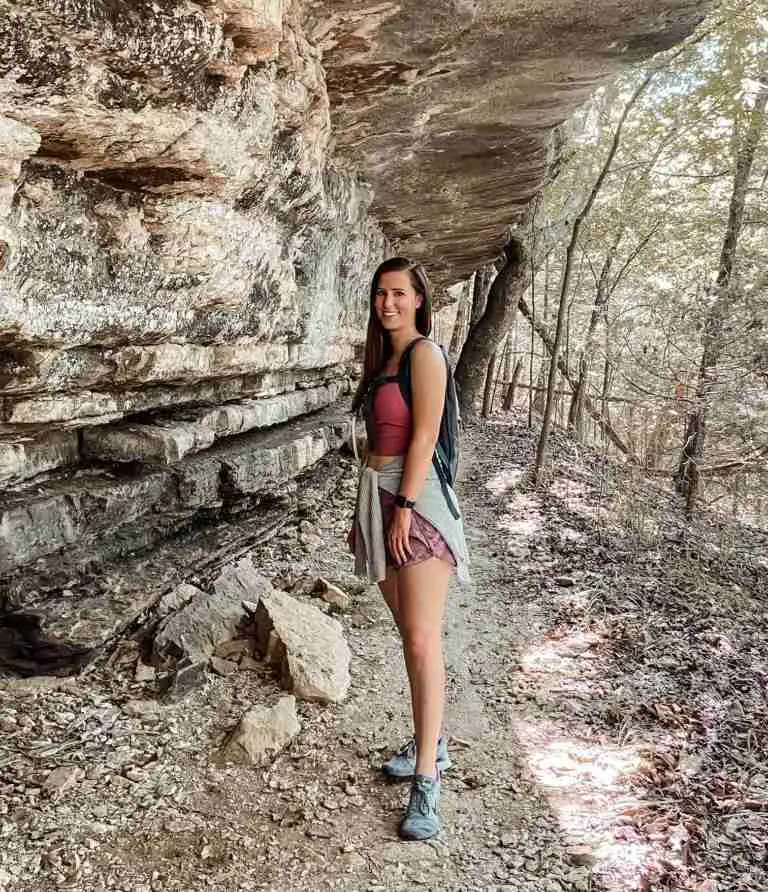 Hot Springs is a little younger as it was founded in 1832; it is much larger, modern, and equipped with diversity and better facilities. 
It also has a historic touch making it more interesting and inviting. 
Hot Springs is basically a modern city built in a National Park; half of the city is part of the Hot Springs National Park.
This makes the accessibility to the national park easy and more approachable to tourists.
Since, Hot Springs is a modern and developed city, the streets over there are wider and paved making the commute easier and safer for tourists. 
However, Eureka has narrower roads that are cemented, not even paved making it adventurous for the faint-hearted. 
Both these fascinating towns have been built as resort and spa towns because of the presence of the natural springs here.
Bathing in natural springs is a new trend that has gained a lot of popularity over the years. 
Because of this, both these towns have been a constant attraction for tourists all across the country.
However, the unique difference between both the city's natural springs is in the temperature.
Hot Springs, as the name suggests, has around 50 hot springs that are very hot but cool down to bearable temperatures when they reach the baths and pools. 
Eureka has over 60 natural cool springs with therapeutic waters found all across the city in caves, caverns, and other places.
The natural springs in both the cities are believed to be therapeutic and healing and people from all over the country soak in these healing waters, relax and unwind from their stresses.
Are the springs in Eureka Springs Hot?
Eureka has over 60 natural springs and all the natural spring water is cool and enjoyable.
The waters are believed to be therapeutic and healing for the body and the soul.
Eureka is filled with many springs that are spread far off and within the main city area.
Some of the springs are hemmed with calm and intimate parks that serve as the best getaways for romantic couples.
Some of the springs can even be found in the middle of the street and in the city center making it a unique sight. 
Many springs have been paired with baths and spas to facilitate the tourists to enjoy the cool healing waters.
But if you are looking for a warm natural bath from a hot natural spring, head to Hot Springs.
Why is Eureka Springs so popular?
Natural hot springs can be commonly found in several areas, but cool natural springs with healing properties are not so common and if a place is packed with so many cool springs, are they not the perfect place to be?
Eureka is popular for its mesmerizing and relaxing cool springs that can be found scattered all across the city.
These amazing springs not only are therapeutic to soak in but the views that they offer are also spell-binding. 
The quaint park with a cool natural spring nestled amidst the lush foliage is truly a sight to behold.
Other than the springs, the city itself is a beautiful sight, with rustic and historic buildings, roads, less crowd, and a peaceful environment.
If you are planning an escape from city life and want to experience a quiet life amidst nature with all basic amenities and facilities, Eureka is the ultimate travel destination. 
Can you soak in hot springs in Eureka Springs Arkansas?
Eureka has been given with many springs but all of them are cold springs so if you are looking for a warm soak, Hot Springs is the place for you.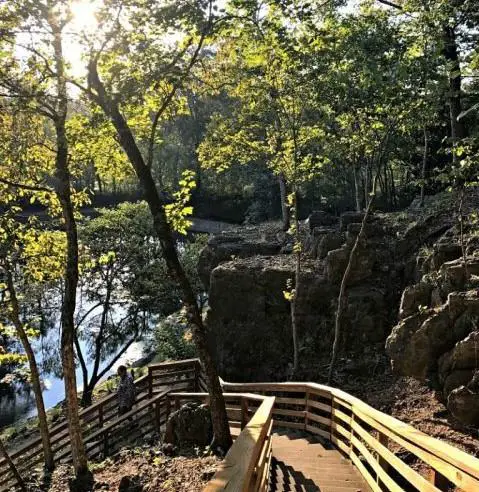 The bathing experience in the cool natural springs is also divine and sensational. 
Final thoughts:
Both the resort and spa cities, Hot Springs and Eureka are amazing places to be and you cannot say if one is better than the other.
Both offer unique attractions which are unique to them. 
In the end, it all depends on what you are looking for when planning a vacation. 
If you are looking for a peaceful getaway far away from the business of city life, Eureka is your destination.
But if it is the other way round and you are a nature lover but equally love the busy city life full of entertainment, Hot Springs is the perfect destination for you.