Hot Springs in Arkansas has always been a touristy spot, even before the surrounding area was declared National Park.
The vintage and historic feel, along with the beauty of nature, mesmerizing views, and healing and rejuvenating hot springs, are some of the major attractions of Hot Springs. 
It is the perfect vacation getaway for friends, family, and couples. 
The activities here are many and vary widely to cater to many interests and demands.
From forests to rolling hills, hot springs, lakes, and woodlands, accompanied by modern amenities and facilities, Hot Springs is the ultimate vacationing spot to refresh oneself.
You can soak in the calm of nature, immerse yourself in the majestic and scenic views, go for hikes and treks, or even experience thrilling sports all in one place.
Besides that, you can enjoy retail therapy from quite several shops within the town and accessible from all touristy spots.
You can also get a taste of the rich and amazing local cuisine from several high-end and local restaurants and even street carts that offer some of the tastiest dishes.
If you are planning a vacation to Hot Springs, you do not have to fret over finding the best spots for you because we have done the hard work for you!
Here are some of the most amazing things to do and places to visit while in Hot Springs, Arkansas.
1. Hot Springs National Park
Hot Springs is aptly named because of its many therapeutic hot springs; the best part is they are not even located miles away from the city.
Yes! Hot Springs Natural Park is unique from other national parks because you can enjoy beautiful nature and historical places within the urban area.
The unique feature of this National Park is that you can access all basic amenities and facilities within a few minutes' ride from the national park.
This makes it even more attractive for families and large groups as it is much more convenient than most national parks. 
Hot Springs National Park is on an expansive area of 5500 acres, making it a huge nature spot with various activities to enjoy. 
A whole day is not enough to explore it all!
In this national park, you can experience nature at its best with hills, mountains, extensive areas covered with lush forests, creeks, lakes, and the major tourist attraction spot- the therapeutic bubbling hot springs. 
Tourists will have a lot of things to do while they visit the National Park, including trekking and hiking on easy and tricky trails, camping, sightseeing, observing nature, and being spellbound with mesmeric views. 
While enjoying your time in the National Park, you can enjoy a good soak in the natural hot springs using the bathhouses built over the springs.
There is also a visitor centre built in one of the old bath houses which you can visit to learn about the rich history and culture of the place.
It is one of the oldest spots in the city, and the structures and buildings inside are reminiscent of the rich history associated with it.  
2. Fordyce Bathhouse Visitor Centre
Although you can find several bathhouses in the National Park, only two of them are functional and open to the public. 
One of the operational bathhouses is the Fordyce Bathhouse Visitor Center.
It is one of the most elegant bathhouses in the row, and visitors can even witness the vintage tubs, tiles, and other tools. 
There is a museum in this visitor centre from where you can learn about the glorious past of this place and the famous personalities who have shared this stunning space. 
There are a lot of places to visit in the bathhouse, including gymnasiums, pools, massage rooms, and much more.
You can even watch an informative documentary on the place to know everything about it.
The splendor and charm of the place are unmatchable and are sure to offer a once-in-a-lifetime experience to the visitors.
3. Garvan Woodland Gardens
Another beautiful spot to enjoy nature in proximity to all necessary facilities is the Garvan Woodland Gardens.
The garden is a sight to behold with an immense variety of unique and colorful flowers, plants, trees, and shrubs. 
Not only this, the beauty is enhanced with curving streams with fresh water and mesmerizing trails.
You can also enchant yourself with the sparkling water of Hamilton lake and walk along the shore to immerse yourself in the calm and serenity of the place. 
There are lots of adventurous water sports to enjoy at Lake Hamilton and experience thrilling and adventurous dreams come to life.
Some outdoor activities include an outdoor amphitheater, playgrounds, nature reserves, and pavilions where visitors can enjoy quality time.
4. Bathhouse Row
Bathhouse row is an amazing historic and enticing place to visit when in Hot Springs.
You get to witness history and vintage things, the eye-catching and attractive architecture, and refreshing and rejuvenating hot springs. 
The location and the structure of the bathhouses make them amazing tourist attractions.
Lying within the city is a row of eight bathhouses with eclectic and intricate architecture and soothing hot springs where you can revive yourself and enjoy the scenic views of majestic mountains surrounding the hot springs.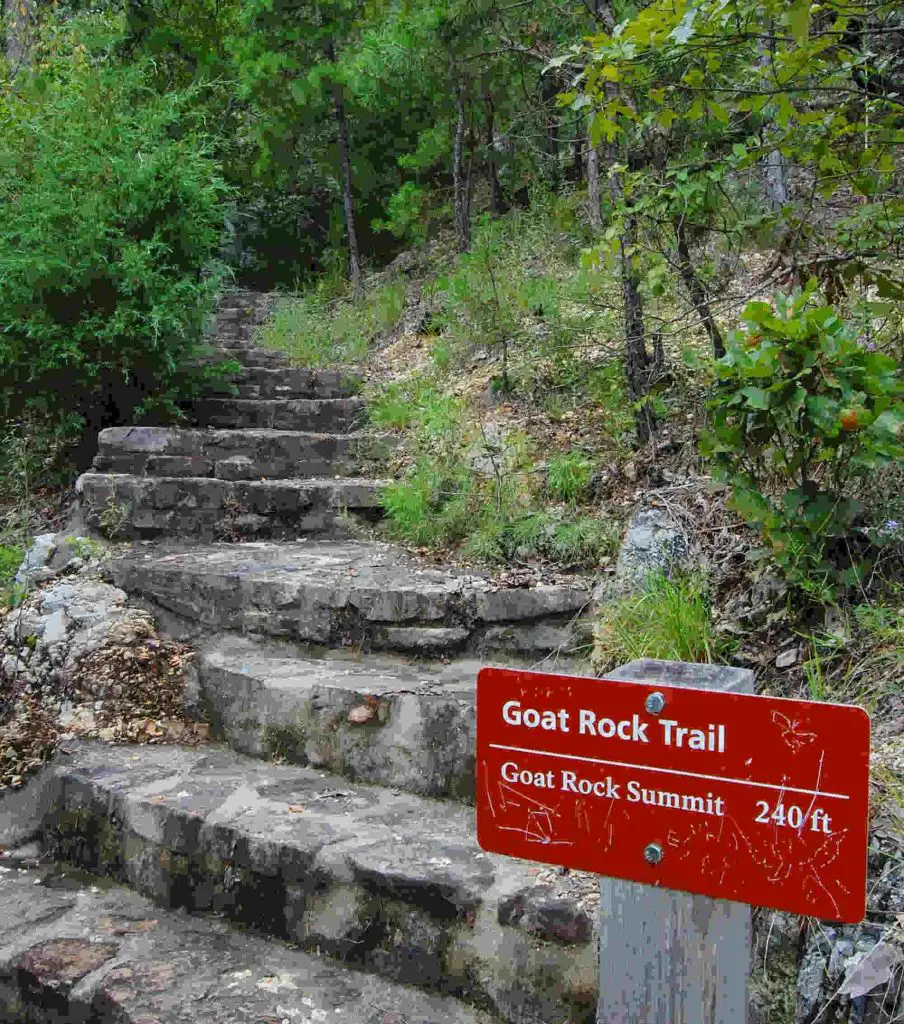 Sadly, only two of the bathhouses are open for the public to soak in the healing waters, but since the tourist traffic is not much, you can enjoy a peaceful and soothing time in the hot baths. 
If you are in for opulent interior, attractive architecture, and mesmerizing nature, then this is the best place to get a bit of everything. 
5. Anthony Chapel
This exquisite sanctuary lies amidst beautiful nature, and the structure itself of this chapel is one that you won't forget.
The structure is built intricately and thoughtfully using native wood, glass, and metal, making it look unique and startling.
The ceiling-to-floor glass windows bring nature inside the chapel and make you feel you are standing under the shimmering sky and among the tall pine trees.  
It lies in the Garvan Woodland Gardens making the surroundings extremely refreshing and beautiful.
It is a great place to connect with nature, relax and rejuvenate.
The structure is unique, with colossal wooden columns and cross beams supporting the glass structure from floor to ceiling, making it a majestic part of nature.
6. Lake Ouachita
Who does not love a water body in between rolling hills and lush green forests?
Lake Ouachita is the perfect retreat for unwinding, relaxing, and enjoying recreational activities.
The green lands and sparkling clear water offer a lot of recreational, adventurous, and outdoor activities that make it a memorable stay for the tourists.
The reflective and glimmering water is perfect for sightseeing, absorbing positive vibes of nature, refreshing the soul, and relaxing your mind.
You can also enjoy many water sports like kayaking, sailing, swimming, scuba diving, and fishing. 
Sightseeing cruises are also offered for tourists. 
Kayak tours and guided sports are commonly offered here for those new to such sports and activities.
Apart from the attraction of the lake, the surroundings also have much to offer to the visitors. 
There are many trails for trekking and hiking. 
These trails offer some of the most stunning views of Hot Springs.
Camping, cycling, outdoor activities, and enjoying picnics are some of the most common activities tourists savor Lake Ouachita for.
7. Hot Springs Mountain Tower
If you wish to indulge in panoramic views of the city and become spellbound by the beauty of nature that Hot Springs offers, a trip to the top of the Mountain Tower is a must.
To the North of the city and rising to a whopping 216 feet, the Mountain Tower offers some of the most captivating panoramic views. 
It is a steel structure predating the 1980s but is still in good shape and also houses a fast-speed elevator that can easily take you to the top of the tower to experience jaw-dropping views.
The tower lets the visitors view the majestic Ouachita Mountains, the lush green forests, and the sparkling lakes surrounding and around the forests.
There is also a small museum where you can enlighten your mind about the rich history and culture of the place and get to know some interesting facts. 
You can also enjoy hiking and trekking on splendorous trails and nature spots. 
8. Lake Catherine State Park
Lake Catherine State Park is the best place for nature lovers to witness raw nature and enjoy some amazing outdoor activities.
It is a great place to unwind, ponder on life, and recollect yourself to start afresh.
This amazing spot is only a twenty-minute drive from the city center, making it an easily accessible spot. 
The park is an amalgamation of different natural elements, making it a comprehensive place for nature lovers and aficionados.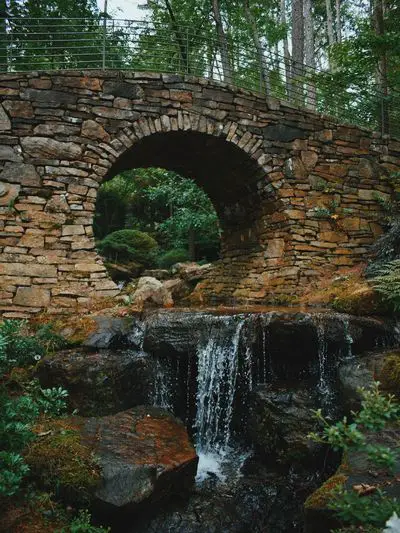 Tourists get to do a lot of delightful activities while in Lake Catherine State Park.
Camping in this scenic park is a must-do activity for tourists. 
Other than that, you can rent a boat or sail through the stunning lake and immerse yourself in stunning panoramic views. 
You can go trekking, horse riding, and walking across the different park trails where you can witness ravishing waterfalls, pristine shores, pools, and flourishing woods.   
9. Oaklawn Racing Casino Resort
Horses are among the most favorite animals of many people, and people love to ride a horse or enjoy watching horse racing.
If you are into horses and horse racing, Oaklawn Racing Casual Resort is the ultimate place you can visit.
The thrilling and interactive experience you can get here is simply out of the world and will offer you a once-in-a-lifetime experience.  
The thoroughbred race track it exhibits is amongst the best in the states, and you can enjoy breathtaking horse racing on the course.
This place has a lot to offer its visitors:
A luxurious hotel
Spa
Trendy bars
Scrumptious, high-end restaurants
A huge casino with lots of slot machines and enjoyable table games 
You can even bet on horse races and become rich in an instant. Sounds enticing? You bet!
10. Grand Promenade
The Grand promenade is the perfect walkway for tourists to enjoy picturesque views, the historical and intricate architecture, the majestic mountains, and bubbling hot springs. 
The paved way lies between the Bathhouse row and the magnificent mountains and is lined with flower beds, benches, and informative plaques to enrich the mind and soul simultaneously. 
It has been well-maintained and offers a magnificent spot for your morning or evening walk.  
You can capture some stunning and memorable views and take a serene purge into fantastic nature.
It is one of the most peaceful and lovely spots in Hot Springs to relax.
11. Mid-America Science Museum
One of the most fascinating places to visit in Hot Springs is the Mid-America Science Museum, which is filled with hundreds of hands-on exhibits, informative models, and rich history and geology. 
The museum also houses a huge indoor cave, and outdoor areas beautified with nature. 
It is a great place for adults and kids to enjoy an informative experience with nature. 
The Skywalk is an attractive feature of the museum and lets people enjoy walking above the magnificent woods and lakes. 
You can also enjoy experimental workshops and virtual reality simulators, take pictures with massive dinosaur skeletons and witness the fantastic primitive flying machines. 
12. Adventureworks Hot Springs
Another thrilling and adrenaline-rushing tourist spot is the Adventureworks Hot Springs.
This palace is famous for its aerial adventures, including zip-lining through the dense and lush green canopy, sky bridge, swaying bridges, and observatory deck. 
These thrilling activities are not for the faint-hearted and are sure to make your adrenaline rush and give you the experience of your lifetime. 
Besides that, you can go trekking and hike through easy and challenging trails that are worth the effort as you can behold the most fascinating and mind-blowing scenic views.
You can also camp in the middle of the dense forest and enjoy nature at its best! 
While camping, you can observe the unique flora and fauna of the place.
13. Magic Springs Theme and Water Park
This vast amusement park is filled with beautiful nature and amazing rides that are perfect for all ages and adventurous levels. 
You can spend your entire day enjoying the rides; still, you won't have enough of them thanks to the awe-inspiring views in the surroundings.
There are over forty adrenaline-spiking rides, swings, games, and rollercoasters. 
Other than that, you can also play carnival games, and kids can enjoy calmer playing zones.
Shows, concerts, and amphitheaters are a common part of the amusement park shenanigans. 
It is a must-visit place for family outings, friends, and couple groups as there is something for everyone!
14. Gangster Museum of America
A small part of the history of Hot Springs, Arkansas-that is not known among many people, is that the palace was home to many bootleggers, gamblers, and famous bank robbers, making it an old gangster spot.
However, this city is now famous for its splendorous views and beautiful nature spots. 
This interactive, entertaining and informative museum is a great place to witness the rich gangster history of the place and the things and activities associated with them.
The action-packed era is elaborately presented in the museum and offers an enjoyable indulgence in history.  
The museum also offers informative documentaries related to the old era to its visitors.
 15. Ouachita National Forest
The west of the state is enlivened with stunning landscapes of the lush green Ouachita National Forest. 
The verdant woodlands and lofty high-rising mountains are perfect spots for nature lovers.
Nature enthusiasts and tourists can walk, cycle, or horse-ride across the forest to immerse in the beauty and serenity of the place. 
You can even camp here to spend some time with nature and relax and revive. 
The rivers and lakes in the forest also offer delightful spots to unwind yourself and rejuvenate your mind and body.
The glimmering and stunning water bodies open opportunities for several water sports, including sailing, kayaking, swimming, rafting, fishing, and sunbathing. 
It is the perfect place for outdoor fanatics and nature lovers. 
You can also enjoy thrilling water sports and outdoor activities during your stay. 
The best part about this place is that it is just in the footsteps of the town, making the pristine wilderness accessible to everyone easily. 
16.  Arkansas Alligator Farm and Petting Zoo
If you have some time to spare in your itinerary, the Arkansas Alligator Farm and Petting zoo is a fascinating place to visit.
You can witness a tremendous variety and sizes of alligators and other animals.
Kids and adults can also have time to interact with the animals and spend some quality time with animals.
Informative plaques are all around to enrich the mind with the local fauna of the place.
There are amazing trails to walk through and experience the pristine wildlife of the place.
You can also get a guided tour of the place and learn a lot about the different species of animals that can be found in the area. 
It is a great place to enjoy with kids as kids love to interact with animals and will get to enhance their knowledge and understanding about animals. 
Conclusion
Hot Springs is the heart of Arkansas's tourism. 
You can find all forms of nature and enjoy the serenity and charisma of the place. 
From raw nature and stunning wildlife to historic spots, thrilling activities, and informative museums, Hot Springs has a lot to offer its visitors.
It surely is one of the most picturesque and memorable places to spend time with family, loved ones, and friends. 
A stay in Hot Springs will surely revive you, refuel your energy and get you ready for your busy daily routine.