Hot Springs is home to many magnificent lakes, hot springs, verdant woods, majestic mountains, and breathtaking waterfalls. 
There are plenty of sites to enjoy and observe nature while simultaneously unwinding and relaxing yourself. 
A number of state parks have been developed by the government to preserve the beauty of nature and protect the flora and fauna of the region.
Declaring sites as national state parks makes it easy for the authorities to practice regulations and monitor the sites.
It also opens up opportunities for introducing different activities and features to enhance the attraction of the place and make it more workable and accessible to visitors. 
About Lake Catherine State Park
Lake Catherine State Park is one such Park that has a beauty beyond words.
As the name makes it obvious, this Park is on Lake Catherine and encompasses many other mind-blowing natural features, including lush green forest, waterfall, and majestic mountains in the background.
It covers almost three and a half square miles of Ouachita Mountain forest and the lake's coast, making it expand over a vast area. 
The Park is unique because it is rich in history as well. 
Visitors can see old wood and stone buildings that are dated back to the 1930s. 
Besides the historic structures, you can find modern wooden cabins and campsites that offer a pleasant and decent stay for their visitors.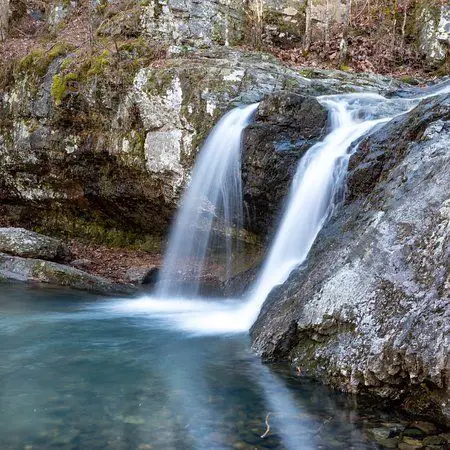 The cabin and campsites amidst the woods and along the lake's shore offer picturesque panoramic views that are sure to take your breath away. 
There are many outdoor activities and water sports that can be enjoyed while you are staying in the State Park.
Lake Catherine State Park has much to offer than just beautiful views. 
You can go hiking, trekking, horse riding, swimming, sailing, sightseeing, and much more.
It is a popular fishing spot and is loved by fish enthusiasts. 
How to access Lake Catherine State Park?
Lake Catherine State Park is only accessible through trekking along the southeast of downtown Hot Springs.
You can take exit 97 to catch Catherine Park Road, which will lead you straight into the Park.
No public transport can reach the Park. 
The State Park is at the following address:
1200 Catherine Park Rd.
Hot Springs, AR 71913-8605
(501) 844-4176
If you are just visiting Lake Catherine State Park, you do not have to pay any fee, but activities and lodging may cost you.
You can contact the State Park's helpline at 1-877-879-2741 and get all necessary information regarding lodging, fee, and activities that can be enjoyed here. 
It is best to get information before visiting because some activities depend on the season and weather.
Get all the information to avoid missing your chance to enjoy thrilling and adventurous activities.
What to do when in Lake Catherine State Park?
Like all other state parks, Lake Catherine State Park is huge and offers several activities for its visitors. 
Unknown visitors can get overwhelmed by the many activities the Park offers.
To make things easy and plan your itinerary without getting confused, we have listed down the best activities that can be done during your visit or stay in the Park.
Sightseeing
The best thing you can do in State Parks is sightseeing, and Lake Catherine State Park is one of the best state parks for sightseeing and realizing the beauty and charisma of nature.
Lake Catherine State Park offers some of the most gorgeous and jaw-dropping scenic views in the Ouachita Mountain region.
The majestic mountains in the background with sparkling water of the lake and lush green surroundings are nothing short of heavenly.
While sightseeing, you can also witness the amazing and unique wildlife and birds specific to this region.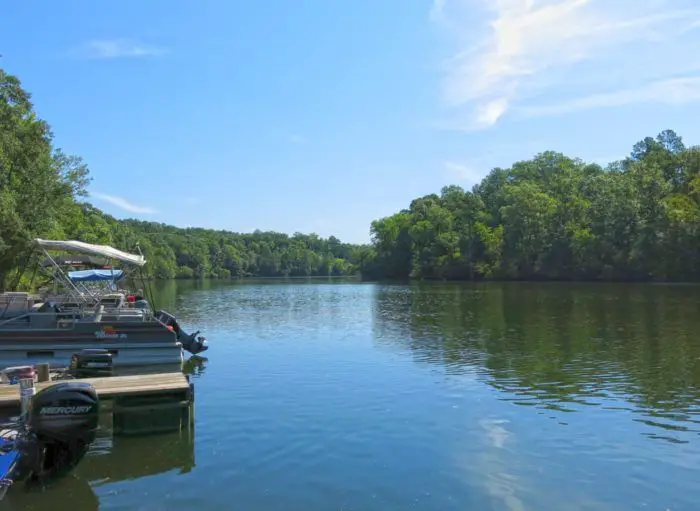 Lake Catherine is not very huge but still stretches over 11 miles offering a great coastal area to enjoy the captivating and striking views.
You can also take a boat tour to immerse yourself in the calm and serenity of the area and refresh your soul with stunning nature. 
To experience more fascinating views and capture the perfect sunrise and sunsets, you can hike along trails, witness breathtaking views, and reach even more scenic spots.
Camping
Outdoor aficionados know when a place is perfect for camping, and Lake Catherine State Park tops their list. 
It is a great place to camp and stay a day or more, enjoy every corner of the state park and engross in the beauty and calm of nature.
The State Park offers 70 campsites that have been well-maintained and offer basic amenities and facilities to enjoy a pleasant stay.
You can also go for rent-a-camp, rent-a-yurt, or even primitive tent sites to get a unique camping experience. 
Most of the campsites are along the shore to entertain the visitors with eye-popping views of the lake and its enchanting surroundings. 
The campsite map can be viewed on their website, or you can visit the visitors' center for more information regarding the campsite location and how to rent it.
You can get access to clean restrooms, washrooms, and shower rooms to facilitate the visitors.
If you want a more luxurious stay but still want to enjoy the charm of nature, you can rent out cabins. 
There are around 20 well-maintained and well-equipped cabins that also include a patio from where you can catch some of the perfect views.
It is best to contact the authorities beforehand to know about the availability and booking procedure to avoid any last-minute mishaps. 
Hiking and Trekking
Lake Catherine State Park is visited mostly because of its stunning trails that offer some of the most gorgeous interactions with nature. 
There are four fresh trails in the Park, of which three start near the campaign site and then take on different routes.
The Falls Branch Trail is the most popular one, leading to a magnificent waterfall.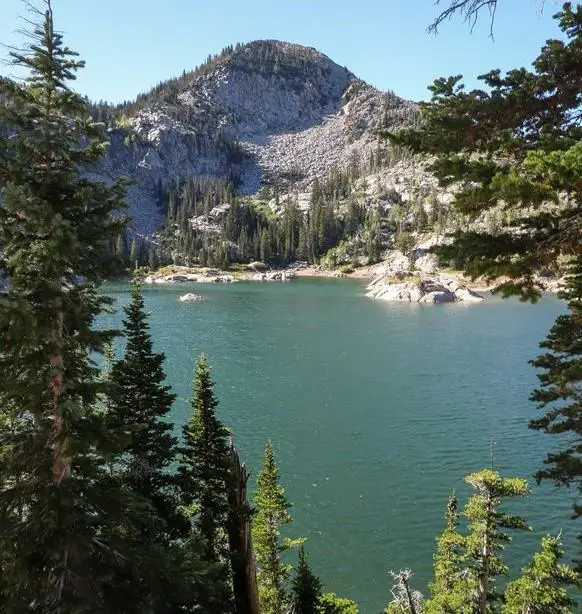 It is an easy and short trail but still gives the visitors stunning views. 
The waterfall is not flowing every season as it is a wet weather fall, meaning it will only flow after rainfall. 
So plan your trip accordingly to witness the beauty of this fall.
Another gorgeous trail is the Horseshoe Mountain Trail which is strenuous as it involves a steep climb, but that climb does not last for long.
It is a mix of lush green forest and meadows and also offers picturesque views all along the way.
The Slunger Creek Nature Trail is another amazing short trail that will refresh your soul and rejuvenate your mind.
The trickling sound of the creek on the rocks all along the track is nothing short of therapeutic! 
The trickiest and longest of the trails in the Park is the Dam Mountain Trail which is not for everyone, but no doubt offers some of the best views you can capture in the Park.
The stunning scenic views make the effort all worth it. 
The trail has everything for its hikers ranging from a waterfall, streams, lake, meadows and forest to smooth, rugged and steep paths. 
You will experience everything in a single hike here!
Adventureworks Hot Springs
If you are into thrilling water sports and outdoor activities and want to make your adrenaline rush, then this is the perfect spot you must visit.
You get to enjoy zip lining and ropes courses that pass through the lush green canopy and offer phenomenal views of the state park.
Even if you are a first-timer, the staff will ensure you have the time of your life; they will make you feel comfortable and let you enjoy yourself.
When should you visit Lake Catherine State Park?
Lake Catherine State Park is open all year round, and you can visit it anytime you like. 
You can plan your visit accordingly if you plan to do some particular activities.
For this, you can contact the visitor centre before visiting and make sure you visit at the perfect time.
If you visit the Park in summer, spring or fall, you can be a part of some special events, including barge lake tours.
Hotels and restaurants nearby
If you are not planning to stay in Lake Catherine State Park, you can visit nearby areas to access the best hotels and restaurants.
After a tiring trip to Lake Catherine State Park, it would be great if you could reach a restaurant quickly. 
Since it is located close to the urban area, access to all high-end and local restaurants is very easy. With a short drive, you can enjoy a hearty meal!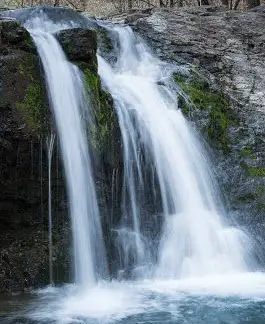 If you plan to stay near this state park to enjoy the beauty of the surroundings, you can book a room in some of the town's most luxurious and facilitating hotels. 
Such a close-by stay visits Lake Catherine State Park even easier.
This state park is very popular because of its closeness to the urban area and all basic facilities and amenities that make people enjoy nature at its best!
Final thoughts
Lake Catherine State Park is one of the most magnificent state parks you can visit in Arkansas. 
It has a lot to offer its visitors, and there is something for everyone!
If you want to have a peaceful time, then this is the perfect serene place to relax and unwind.
But if you want your adrenaline to rush and experience some thrilling activities, then again, this is the best place to go as you can enjoy thrilling outdoor activities. 
Lake Catherine State Park also offers some of the most gorgeous campsites with all basic facilities.
You can get access to many lodges over there, be it camping, yurts, or staying in a cozy cabin, there is everything!
It is easily accessible and can be visited all year round, making it a hot favorite spot for nature lovers and vacationers.