In the busy lives that we live today, many of us hardly get time to take good care of ourselves or relax.
Everyone needs an escape to the spa for their happy hour.
Check out this list of a few of the best spas in Arkansas.
A few of them are in the Hot Springs National Park and others are downtown.
1) Thai-Me Spa
Thai Me Spa is one of the best spas in Hot Springs.
The therapists are licensed and skilled in the art of massage therapy and skin health.
From aromatherapy and mud wraps to painless deep tissue and Swedish massages,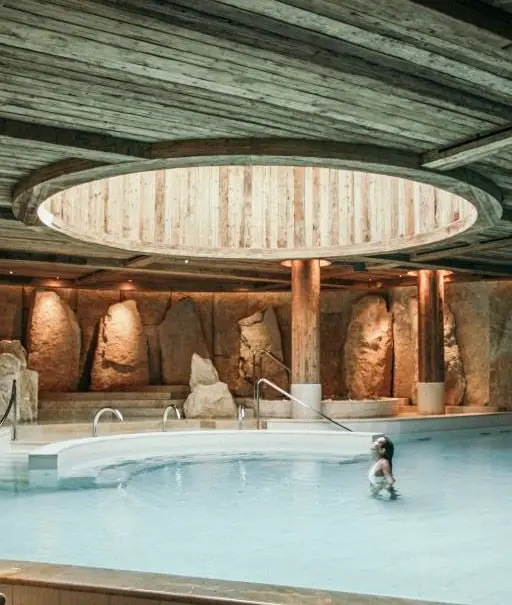 Thai-Me spa is one of the best spas here.
The spa provides a peaceful and friendly environment with Thai-themed decor.
This spa also offers:
Couple massages
Different facials
Waxing
Skin resurfacing treatments
Hand and feet treatments
Massage for kids
2) Spa Botanica
The spa is in selected cities around the United States, offering the most luxurious spa services.
The spa offers:
European-style spa with custom skin care, body wraps, and masks.
Swedish, hot stone, deep tissue, couples, and prenatal massage therapy.
Wraps, masks, and body polish.
Rejuvenating baths
Hands, feet, and nail care
Being a family spa they offer a variety of treatments and packages to guests of all ages.
The services are available to those staying at one of their many hotel spa locations and to the public.
This spa leaves you feeling relaxed and make you come back again.
3) Buckstaff Bathhouse
The Buckstaff is the only bathhouse that offers a traditional bathing experience.
The bathhouse is one of the eight bathhouses that were built over natural Hot Springs on Bathhouse Row.
It's been operational since the very first of its opening.
They offer natural services and a welcoming team that will make sure you get a relaxing experience.
Here you will enjoy the ultimate thermal mineral bathing experience with top facilities and the famous Hot Springs National Park thermal mineral water.
They make sure that all the treatments are additive and chemical-free.
4) Destination Day Spa
This spa is a space of bliss, and beauty in Hot Springs.
This spa is designed thoughtfully, each color, art piece, music, and aroma will make you feel relaxed.
They have a spa area, baths, oxygen bar, and even a salt room which is hundred percent natural.
Here you will experience the latest in massage, facials, and therapeutic techniques.
5) The Quapaw Baths and Spa
This spa featuring mineral springs and a steam cave is one of the coolest spas.
The spa is on the historic Bathhouse Row in the heart of downtown Hot Springs.
The soaking pools are surrounded by lots of lounge chairs, making for a relaxing experience.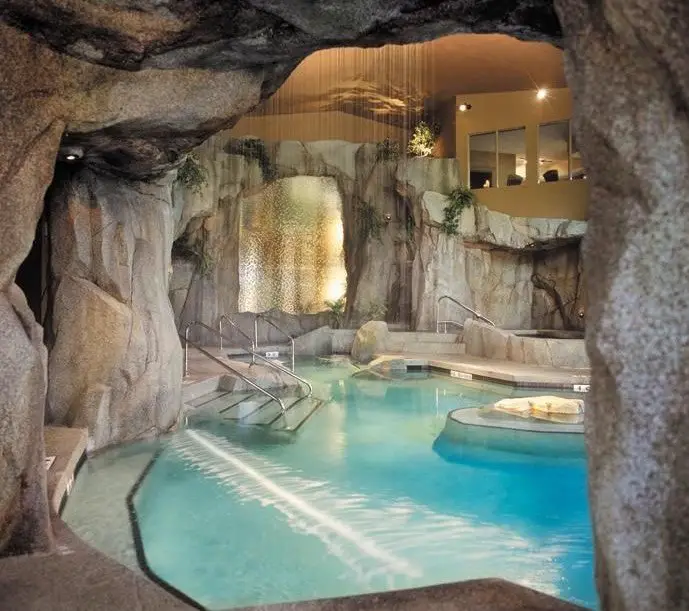 They also have private bathing areas for solo visitors and couples.
There's also a steam cave, which is an underground sauna.
Here they use quality organic products leaving you feeling relaxed and rejuvenated.
You know where to go when you feel like pampering yourself!
6) Hot Springs Garden Spa: The Ultimate Wellness Spa
If you want an escape to a place of calm and serenity, you need to visit this spa for sure!
From facial treatment to body treatment, their specialists are ready to spoil you.
They offer deep tissue, hot stone, Swedish, and Thai massage.
You can also bring your partner for a couple massage in a candlelit room.
The spa has highly trained professionals for waxing services.
They also offer herbal footbaths and reflexology, prenatal massages and birthday deals.
7) Living Wellness Day Spa in Hot Springs
This spa has been providing services for over fifteen years.
The spa provides a unique way of combining a full range of services in a private and peaceful environment.
They specialize in massage therapy, couple massage, facials, day spa, Thai massage, deep tissue massage, neuromuscular therapy and yoga.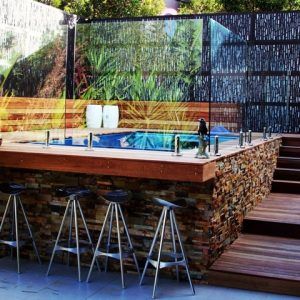 Other treatments include relaxing facial treatments with high-quality, all-natural products.
They also offer the following services:
Skin nourishing and remineralizing warm seaweed and mud body treatments.
Warm herbal body wraps
Body polish exfoliation
Lymphatic movement therapy
Thai-yoga massage
Reflexology
Tandem massage
Heated stone massage
Living wellness day spa is in Hot Springs south of Lake Hamilton.
8) Chrysalis Day Spa and Skin Care Center
This spa combines modern spa treatment knowledge and aesthetics with the ultimate relaxing environment.
They have professional estheticians, massage therapists and manicurists.
Their Day Spa and Salon services include skin care, body treatments, manicures and pedicures, waxing, haircuts, styles and colors, and updos.
Now they have two locations in Hot Springs Arkansas.
9) Bliss Garden Spa
This spa offers a variety of treatments and services to bring calmness into your life.
The experienced team of professional massage therapists work here.
They offer luxury massages and Ayurvedic facials too.
The spa is a beloved spa in Hot Springs.
10) Float Spa
This spa is a family-owned business, and they are dedicated to help you relax and clear your mind in the best possible way.
The speciality here is floating therapy.
Float therapy has tons of benefits including:
Lowers stress
Recharge your energy
Make you feel extremely relaxed and clear headed
They also offer massages, facials, waxing and permanent cosmetics.
11) National Park Massage & Wellness
This is one of the best massage therapy spa.
Here you get not only therapy, you also receive a full day pass to Hot Springs health and fitness.
The spa is highly trained to accommodate all kinds of needs.
12) FaceTyme Facial Bar
This spa is known as Arkansas' first thirty-minute express facial bar.
The spa has more services to offer like bronzed spray tans, waxing, Brazilians, lash extensions, lash lift and tint, brow wax and tint, and hydro jelly mask!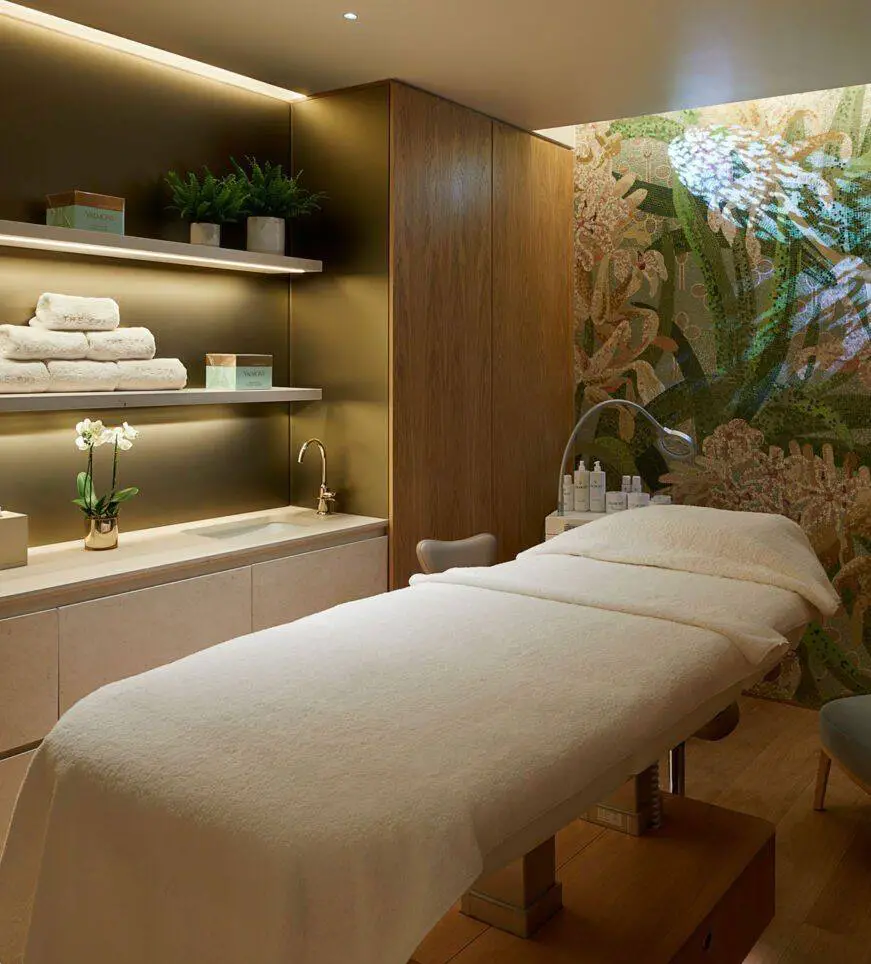 They are bilingual in Spanish.
Here they don't allow any kids or extra guests. The above are the best spas you'll find in Arkansas and you are just one appointment away from pampering yourself!