Going camping in Arkansas? Thirty-two Arkansas state parks feature campsites.
One of the things Arkansas is known for is its natural beauty.
Camping is one of the most enjoyable activities people can do in Arkansas.
Arkansas campgrounds
You'll find great campsites on top of a mountain, the shore of a lake, and many other terrific spots to spend the night and experience the best of the outdoors.
With so many choices it's always hard to decide for campers where they should go.
Keep reading to find out which camping site suits your mood!
Camping at Spring River Oak vs Many Islands
Spring river oaks
If you are someone who wants a peaceful calm environment for your weekend getaway Spring River Oaks is the place for you!
Spring River Oak campground has been in business for around nineteen years.
In the heart of the Ozark Foothills, Spring River Oak is one of the most scenic river campgrounds in the country.
This place has a peaceful, family-friendly environment with amazing service.
Facilities
Facilities include:
Hot showers
Groceries
Electrical hookups
Charge for firewood
Services at Spring River Oaks
Canoe and Kayak
Tent camping
The owners of Spring River Oaks are very strict with their rules. They give their guests the peaceful environment they have promised.
Spring River Oaks Camp and Canoe Rental
Canoeing on the Pavilion River is an exciting sport that can be enjoyed by both beginners and experts.
Spring River, fed by the cool, clear waters of Mammoth Spring, offers canoeists a variety of challenges, including waterfalls, flat water, and white water.
Many Islands
If you are a group of friends who want to party and enjoy the fun crowd, then Many Islands is your place to pick for camping.
Many Islands campground is along the beautiful Spring River in the foothills of northern Arkansas.
Many Islands Camp has been in business for over sixty years and is located right on the bank of Spring River.
The camping space has lots of shade, tables, and grills.
Facilities
Fishing
Boating
Boat Rentals
Showers
Picnic and Barbecue area
They also offer electric hook-ups and camp wood.
Services at Many Islands
Canoes and Kayaks
Rafting
Camping
Swimming, Fishing, or Picnicking
With these things, they also allow you to play your music loud and there is no concept of quiet hours here.
This campground offers some stunning scenery of the river valley and the wildlife.
Interesting things to know about Many Islands
The Spring River is home to a variety of fish species, including bass, walleye, and rainbow trout, and is fed by many springs of clear, cold, and pure water.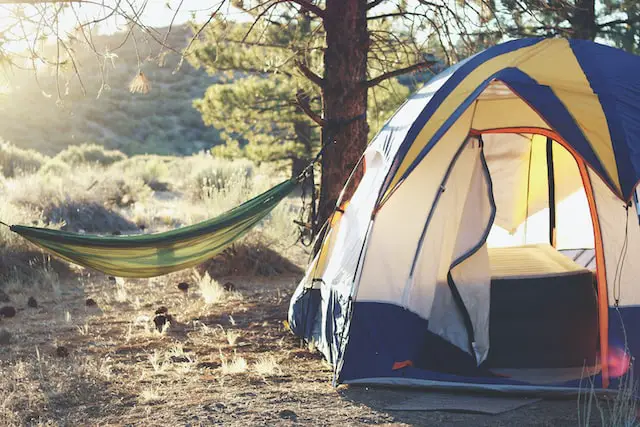 Below the falls at Many Islands are the deep and boiling waters where trout, bass, and walleye are found.
Here the river breaks into many channels forming several islands surrounded by channels of fast-flowing water.
Where to camp?
Camping at any of these two places would be fun but you should choose according to the experience you want to have. T
he people who want to enjoy peace should choose Spring River Oaks and people who want to enjoy a livelier crowd should opt for Many Islands.