With routines out of schedule after the pandemic, it has been hard to get your life back on track.
With these changing routines and work schedules, it has been difficult for everyone to adapt.
During times like these, we all need a vacation with our family to sit back and relax.
Out of the several state parks in Arkansas that come with a cabin to stay the night, the best ones with complete details are mentioned in this article.
Now you can have a fun, relaxing, and stress-free trip just by reading the information listed below!
Lake Fort Smith State Park
With a starting price of 135 dollars for one night, Lake Fort Smith State Park can offer plenty of fun activities for you and your children.
There are around 10 cabins, so you can easily find a cabin to book. These cabins are spacious enough for a family of 5 or more.
The marina there offers fishing, kayaking, camping, and hiking.
You can also mountain bike along the trails of the Ozark Highlands National Recreational Trail which is 165 miles.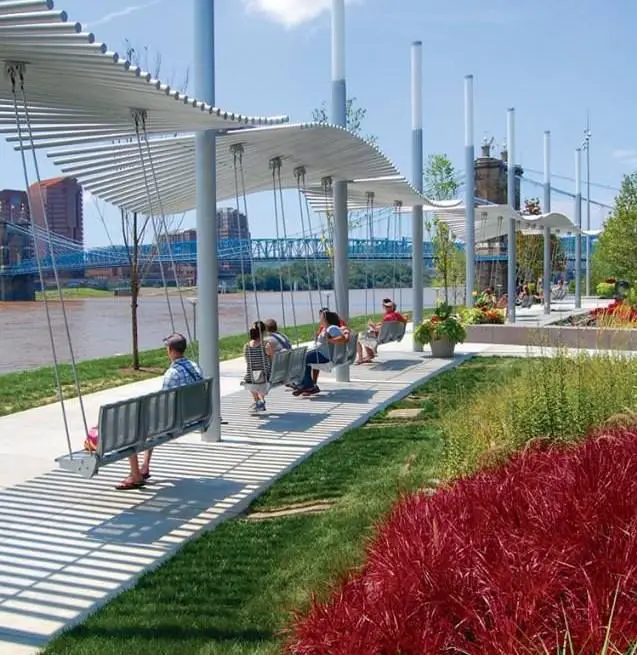 The cabins contain a heat and air condition system so you can go during any season and stay comfortable.
A TV, kitchen, hardware, linens, cookware, and dinnerware are also available in these cabins.
If you have a dog, you can bring him along too. However, there is an extra fee for bringing a pet.
The location for Lake Fort Smith State Park is 15458 Sheperd Springs Road, Mountainburg, AR 72946-0004, United States.
Moro Bay State Park
The 5 cabins at Moro State Park comprise 2 bedrooms and 2 bathrooms.
The cabins are spacious and have a kitchen included with all equipment such as cookware.
You get Wi-Fi, along with a satellite TV, linens, and air and heat systems too!
The cost is 105 dollars for a night for 4 adults.
For every extra adult, there are an additional 10 dollars charge, and for children under 12 years, it is free of cost.
Pets are also allowed here.
The timings for the Moro Bay State Park are 6 am to 10 pm.
Facilities for boating, camping, hiking, fishing, and horseback riding are available too!
The address is 6071 Hwy 600 S, Jersey, AR 71651, United States.
Lake Ouachita State Park
The cabins at Lake Ouachita State Park are gorgeous and make you feel you are living in your dream home.
These 8 cabins have up to 3 bedrooms and 2 bathrooms maximum.
Luxurious spa tubs and warm fireplaces also come with these cabins.
The best time to go is when the weather is turning towards being slightly chilly so that you can get cozy in front of the fireplace with your loved ones.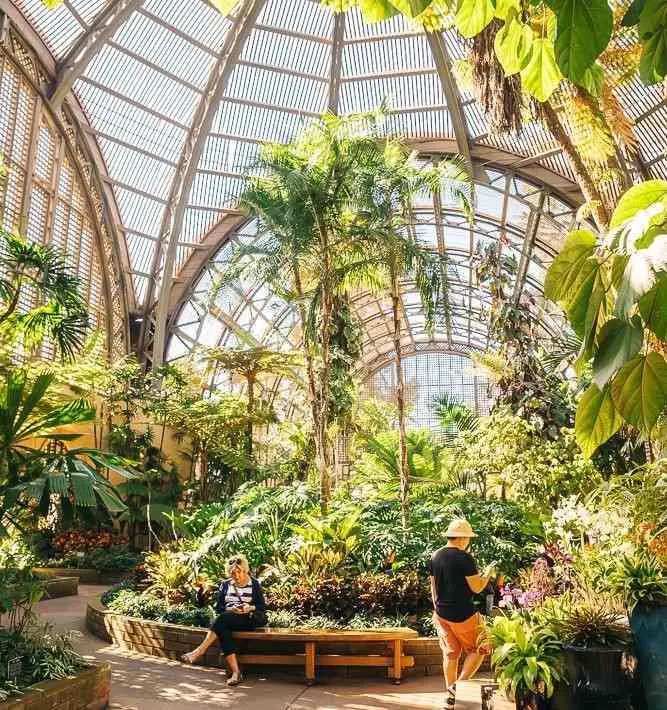 A few cabins come with an outdoor grill and seating area as well for delicious barbecues.
If you get a good discount, the starting price for these cabins is 67 dollars.
Here you have easy access to the beach and a boat ramp.
At the park, you can hike, do horseback riding, surf, swim, and watch the wildlife.
The address for Lake Ouachita State Park is 5451 Mountain Pine Road, Mountain Pine, AR 71956, United States.
Lake Catherine State Park
This park has around 20 cabins with 20 bedrooms.
For one night it costs 125 dollars per night for up to 6 people.
If there is an extra adult, it will cost 12 dollars for a day.
If someone is under 12 years old, then there will be no cost.
One cabin also has private access to the lake for fishing.
There are several picnic spots at the park and 70 campsites which include a couple of tents and one yurt (a tent but better).
Activities also included guided horseback riding which is open from 10 am onwards.
Per person, the cost is 45 dollars which include tax.
The address for Lake Catherine State Park is 1200 Catherine Park Road, Hot Springs, AR 71913, United States.
Devils Den State Park
The cabins at State Park start quite cheap from 57 dollars.
There are around 17 cabins and most of them have a fireplace and a kitchen.
Some of them have over 1 bedroom and some have only 1.
The good news is that pets are allowed here in 4 cabins for an additional fee.
There are 135 campsites, so if you want the actual camping experience then Devils Den State Park is the perfect spot to camp.
The swimming pool is only open in summers but there are hiking, mountain biking, backpacking, and horseback riding facilities available here.
The address for Devils Den State Park is 11333 West Arkansas Hwy, 74 West Fork, AR 72774, United States.
Crowley's Ridge State Park
This park is in northeastern Arkansas.
In the winter the park is beautiful, filled with snow-covered trees as the stars shine bright.
The butterflies flutter around in this park around the playgrounds that are built for children.
At Lake Walcott, you can rent boats and watch the sunset.
This park is mainly known for its historic and rustic significance so you can get amazing pictures here as you swim in the 3.5-acre swimming area or bike in the park with your loved ones.
Not only this but, horseback riding facilities are also available here.
The cost is 105 dollars and an extra fee is required if you get your pet with you.
The address for Crowley's Ridge State Park is 2092 Hwy. 168 North Paragould, AR 72450, United States.
Lake Chicot State Park
Lake Chicot is Arkansas' most natural and largest lake.
Staying here can be a tad expensive as it is 150 dollars from Sundays to Thursdays and on Fridays and Saturdays, it is 175 dollars.
Of course, for children under 12, it is free of cost.
The cabins are spacious enough for 8 people to sleep in however, no pets are allowed here.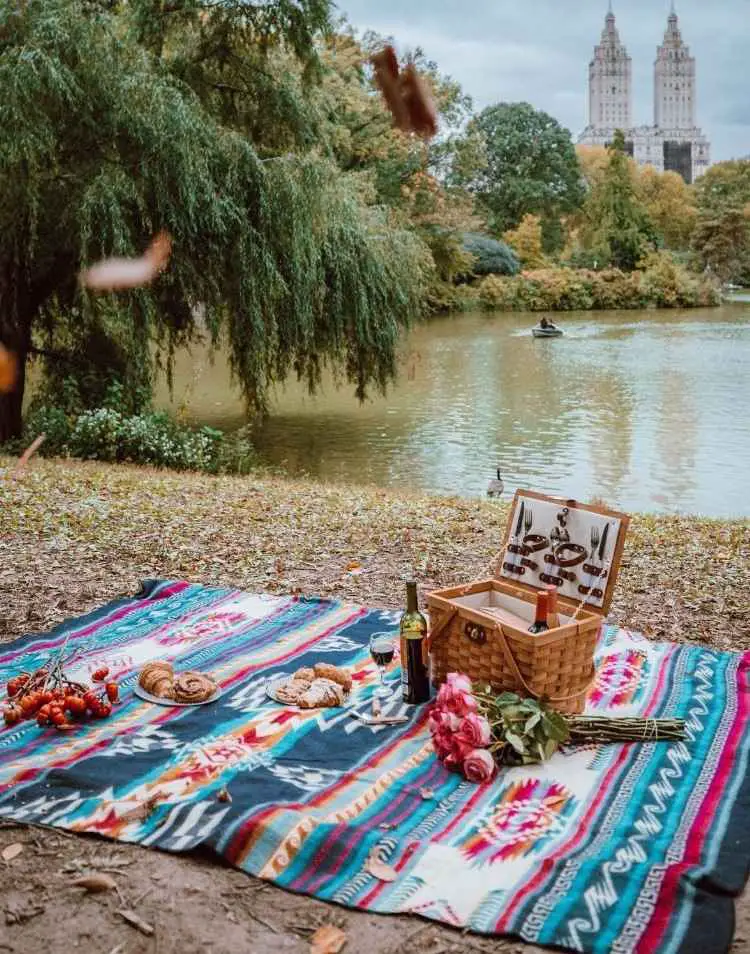 The hiking and backpacking trail circulates the lake so you get a full detour of the park.
The freshwater lake is perfect for those who love to fish as there are boat rental facilities along with a boathouse.
The park itself is amazing for sightseeing with your family or just sitting and having a snack whilst playing a card or board game.
The address for Lake Chicot State Park is 2542 Hwy, 257, Lake Village, AR 71653, United States.
Mount Nebo State Park
If you are obsessed with greenery Mount Nebo State Park is just for you!
It is also an ideal spot for those who love hiking and mountain biking.
There is also a pool, ball court, tennis court, and a playground for children here.
So, coming here will be like the perfect getaway!
There are 15 cabins out of which 12 have a beautiful view of the scenery of the lake below.
There are 3 bedroom cabins and also a 1 bedroom cabin.
The prices start at 100 dollars and vary up to 200 dollars.
You can also have the perfect camping experience as there are 34 campsites on this mountain. And to camp on a mountain, is a dream!
For activities, there are boating, biking, swimming, paddling, wildlife watching, and of course, horseback riding.
The address for Mount Nebo State Park is 16728 West State Hwy, 155 Dardanelle, AR 72834, United States.