Hot Springs is a city in the Ouachita Mountains of Arkansas.
It is known for naturally heated springs.
Hot Springs is a wonderful place to have fun and eat.
There's a wide selection of possibilities available here and you don't have to travel very far to find them.
So if you are in Arkansas you wouldn't want to miss all the fun and the best restaurants in Hot Springs.
After all, what's a vacation without food?
Ultimate Guide To Restaurants in Hot Springs
The historic Downtown District of Hot Springs is home to many eateries that offer good food and welcoming service.
You can also find other eating spots like dining in by the lake, on a riverboat, near the horse track, or mall, or on a mountain lane.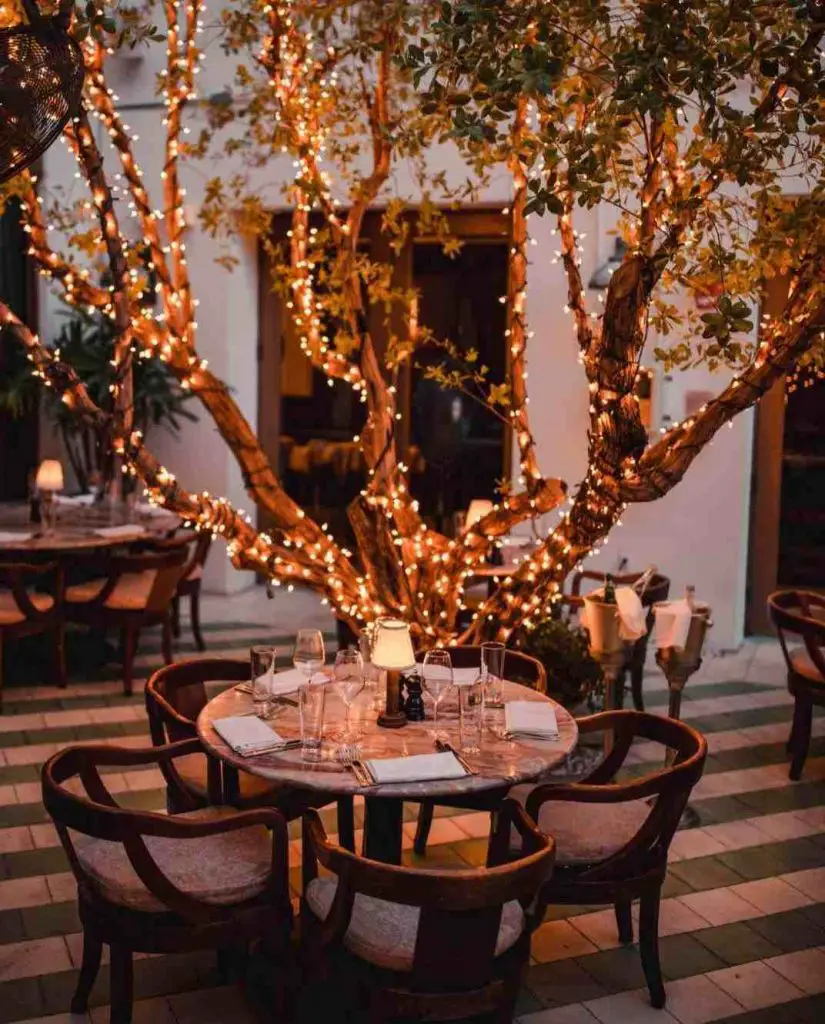 From cafes to gourmet cabarets, Hot Springs restaurants provide a wide range of amazing eating options and cuisines.
Let us tell you about all the restaurants in Hot Springs so you can choose to accord to your mood!
Let's start with the famous ones!
Ronaldo's Nuevo Latino Restaurante
Here at Ronaldo's, you can find the taste of Latin America in a setting of southern hospitality.
Famous dishes
Quesadillas De Chivo
Popeye's Burrito
Pescado De Mesias
It's a great place with a full bar and a beautiful outdoor patio with twinkling lights and live music to enjoy.
Steinhaus Killer
Arkansas's finest German Restaurant. It's in Spencer's Corner in historic Downtown.
It's an open upbeat eatery featuring traditional German eats and beer, plus outdoor seats and live music.
Via Roma Italian Restaurant
Via Roma offers exquisite meals from pasta to salad, fish, chicken, veal, and beef.
They serve the finest desserts using premium ingredients that bring out the taste of Italy.
Fisherman's Wharf
This is a local, family-owned seafood restaurant on beautiful Lake Hamilton in Hot Springs.
They offer indoor and outdoor seating.
They serve American cuisine and seafood.
They also have vegetarian-friendly and gluten-free options.
So if you are in the mood for some amazing seafood you need to try this place!
Pancake Shop
If you are someone who enjoys breakfast more than any other meal of the day, this place is for you!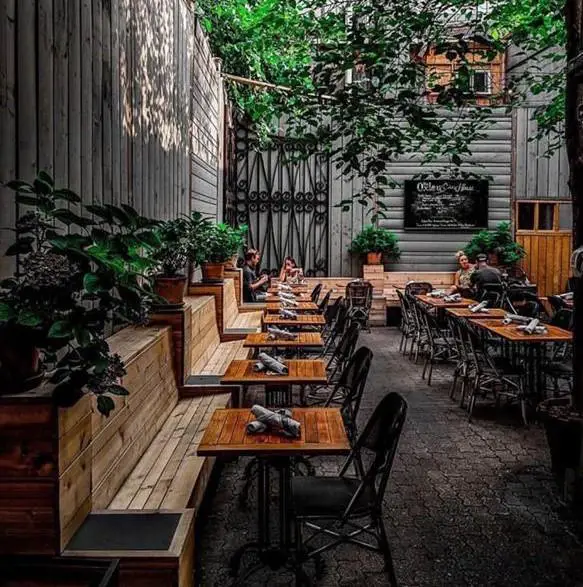 This is a most popular breakfast spot, you can have big plates of buttermilk or buckwheat pancakes with or without blueberries.
So what are you waiting for? Go pancake yourself!
Phil's Family Restaurant
Southern style home cooking at its best!
This restaurant is known for its appetizing soup for which people keep coming back.
Phil's offers daily plate specials.
The sides that accompany the specials of the day vary, but will usually include bread and your choice of two vegetables.
Ohio Club
No one keeps the nightlife going as they do.
It's one of the oldest bars in Hot Springs.
The Ohio club has been a stop-off place for many celebrities. Babe Ruth was the most famous to visit.
They feature live music three nights a week, Thursdays are for jazz night, and weekends for Ohio club players.
From light to hearty they have a high-quality selection.
Their most famous food are their hamburgers including options like
The Ohio Burger
The patty melt
Hawaiian burger
Southwest burger
They also have some amazing sandwich options too!
Vault
Vault is fine dining on the main floor of the original 1890s bank building in historic downtown Hot Springs
It's an intimate eatery offering American dishes and private dining.
They have a dress code ranging from casual to formal.
Luna Bella
"One of Hot Springs Finest!"
You can go there, relax and experience their unique wines, martinis and steaks, pasta, and chef's daily gourmet special.
501 Prime
501 Prime is one of the hottest and newest additions to wonderful Hot Springs.
They are serving prime beef, fresh seafood, and a fantastic wine list to choose from.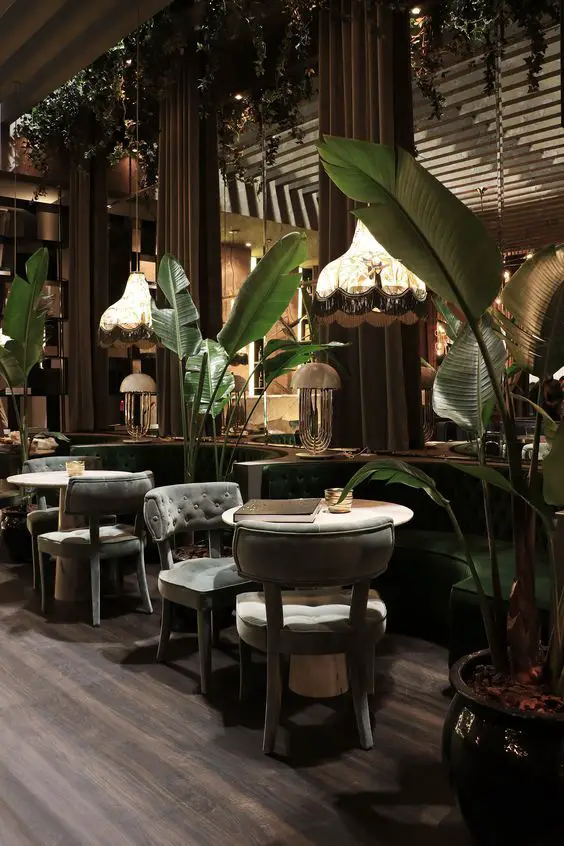 If you are an oyster lover, they have a full oyster bar that's top of the line!
They, for now, don't serve lunch but that's coming soon too.
Deluca's Pizza
"The South's Best Pizza"
Here charred brick oven pies and other Italian fare are offered together with beer and wine.
The pizza here comprises handmade dough and fresh local ingredients.
Deluca's recently moved downtown on Central Ave.
Cafe 1217
Cafe 1217 is an upbeat and cheerful dine-in, gourmet-to-go place in Hot Springs National park.
It provides catering services too.
The special thing about this cafe is everything is always fresh and made from scratch.
Here they give special attention to seasonal herbs.
The chef-inspired menu changes monthly.
Patty's
Patty's is a local diner serving breakfast, lunch, dinner, and desserts right outside of Hot Springs.
From hand-breaded chicken, and fried chicken to coleslaw made from scratch, you can taste the authenticity of Patty's.
Save some room for dessert too, pies are made fresh daily.
Mr. Whiskers
Mr. Whiskers in Hot Springs is widely becoming known for serving the best catfish in the state.
The shrimp here is fantastic too and the prices are beyond reasonable.
They only use the finest in hand-prepared ingredients both fresh and cooked to order.
It has a lake fishing theme.
McClard's Barbecue
This place is a family-owned restaurant now run by the fourth generation of the family.
This is a barbecue and tamale place.
They serve mouth-watering hickory smoked beef, pork, and ribs.
Spicy barbecue beans, Cole slaw, hand-rolled hot tamales, and fresh-cut potatoes french-fried to perfection, all are served here.
Over the crusty on the outside, fall-away tender-pink inside smokey barbecue, in handy bottles on the side is the sauce. The famous sauce where it all started.
J and S Italian Villa
Classy Italian eatery and bar offering traditional favorites including pasta, seafood, and veal entrees.
It's one of the best Italian foods in Hot Springs, Arkansas.
Sam's Pizza Pub
Sam's pizza is known for Sam's original thin crust pizza.
It's open seven days a week and late on Friday and Saturday.
The outdoor patio with live music and pizza is not a place to miss here!
After all, ain't no party like a pizza party!
Bones Chophouse
Bones Chophouse was opened in 2017 in Hot Springs, Arkansas by restaurant Lee Beasley.
This place brings tradition to life by serving premium hand cuts (from prime cuts to wagyu).
When you walk into their kitchen, you will not find boxes of ready-made beef in the freezer, you'll see kitchen staff carving up the fresh cuts of meat.
They also serve fresh seafood from around the world (cold water lobster tails to seasonal Tilefish and Red snapper).
They also have a full-service bar with a great selection of wines.
Taco Mama
Taco Mama is a busy Mexican cantina offering traditional dishes, and house-made salsa.
All food at Taco Mama is hand prepared and made daily with the finest and freshest ingredients available.
Their delicious selections melt in your mouth leaving you wanting more and more.
Taco Mama also has happy hour drink specials daily with some of the coldest margaritas and beer in town.
Sqzbx Brewery and Pizza Joint
 A family-run pizza joint and brewery!
Sqzbx pizza serves the best pizza in town.
They make their dough and then cold-proof it for a couple of days for hand-tossed pizza crusts.
They cut the freshest vegetables available and slice their premium meats.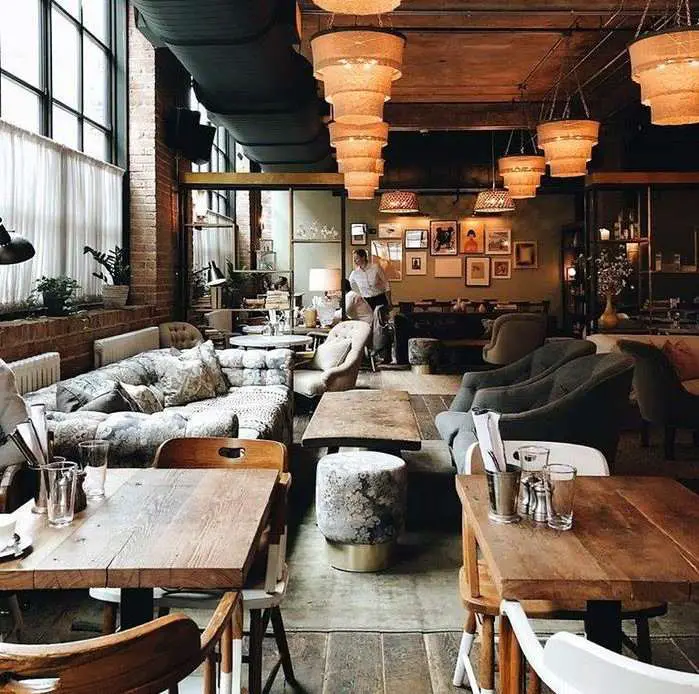 They also have the most delicious salads in town, and their sandwiches are piled on their homemade rolls.
Sqzbx brewery brews beer with only water, malts, and hops. Sugar concentrates, or fruits and nuts aren't added.
Famous Dessert Restaurants In Hot Springs
Here's the most exciting part of your read!
Below mentioned are some amazing dessert places you can go to while in Hot Springs.
Kringles and Kones In Hot Springs
It's a Christmas-themed sweet shop and gifts in beautiful historic downtown Hot Springs.
This place serves world-famous Danish kringles and real soft serve ice cream.
Morrison's Fried Pies
Here at Morrison's Fried Pies, they serve tasty homemade treats. The pies can be made with delicious fruit or savory meat pies.
Their menu comprises many options like chocolate, apple, cherry, peach, apricot, cheesecake, blueberry, pumpkin, pecan, and lemon.
JavaPrimo Coffee House Cafe and More
Java primo is a must-stop for everyone.
They serve fresh coffee, and lattes and serve delicious breakfast, lunch, and dinner too.
The cakes and pies are homemade from scratch using recipes that have been in the owner's families for generations.
Will's Cinnamon Shop
This cinnamon shop bakes the rolls daily, they are light, fluffy, and with plenty of cinnamon!
They have a variety of icings and toppings to choose from.
Icings include white icing, caramel, cream cheese, chocolate, lemon, and maple coffee.
Toppings include chocolate, sprinkles, and pecans.
They also serve coffee, tea, and ice cream.
Dolce Gelato
Serving good Italian gelato, key lime pie and waffles is the feature of this cafe.
Great tea, cappuccino, or iced coffee is also served.
Here you will also be able to taste nicely cooked sandwiches, salads, and tomato soup.
Shipley Do-Nuts
Lawrence Shipley Sr. creates his original recipe for hot, fresh, handcrafted do-nuts.
So fluffy, simple, and delicious.
The plain glazed is still their most popular style, but with so much variety to choose from, there's always a new flavor to discover.
Fat Bottomed Girl's Cupcake Shop
Fat Bottomed Girl's, as seen on "Cupcake Wars," is Hot Springs's first original cupcake shop.
This cupcake shop offers a variety of cupcake flavors every day of the week!
They bake all of their cupcakes fresh daily.
It's in the beautiful, downtown historic district.
The above are the most popular places to eat when in Hot Springs.
You don't want to miss going to all these eateries after giving this a read, for sure!